CHRISTMAS NEWSLETTER 2019
A GREAT YEAR FOR
SMART COMMERCIAL SOLAR
The end of the calendar year marks the halfway point of the financial year. With that, Smart is soaring towards it financial goal and well on track to meet this target. Energy policy is still nowhere to be seen which will in turn hurt customers in rising electricity costs due to investment uncertainty in the energy space. PPA's will continue to be the preferred procurement methods for large corporates and Smart sees this as a huge growth area in 2020 with potential for PPA projects to make up over 75% of Smart's annual installation volume. Storage will start to emerge within the C&I space. Smart has installed a number of storage projects over the past few years, but see Demand Response and Peak Demand Management as the opportunity for Storage to start becoming a more regular solution to customers with unpredictable load profiles.
With many of Australia's largest businesses now considering solar as the most cost effective procurement option in their electricity contract discussions, Smart see the 2020 calendar year as yet another record breaking year.
Smart would like to thank all of its customers, suppliers and partners who have supported the business throughout the year. We are excited about what the next 12 months will bring and look forward to speaking with you all in 2020.

- MAXIMILIAN STENNING, GENERAL MANAGER
After closing out the 2018 calendar year, Smart Commercial Solar set some quite aggressive growth targets to finish the 2019 financial year strongly as well as kicking off the 2020 financial year quickly. The 2019 financial year was yet again another record breaking year for Smart achieving 40% year on year growth. This set Smart up for a quick start coming into the 2020 financial year with a number of large projects maturing through the installation phase. This has contributed to Smart being on target to achieve 100% year-on-year growth.
Over the 2019 calendar year, Smart's capability has grown significantly. From complex large scale rooftop projects with heavy safety considerations, integrating solar and embedded networks in retail spaces, installing solar into HV connections behind the meter on customers sites and building large single-axis tracking ground mounted projects funded by Smart via Power Purchase Agreements (PPA's). Smart can now safely say that it is at the forefront of the large Commercial & Industrial (C&I) solar space in Australia which is evident by the customers who have put their faith in Smart to deliver these projects. Some of those being; Carlton & United Breweries, Bunnings, Officeworks, Blackwoods, ProTen, Boral and Frasers Property.
There were a number of other additions to the team this year in both Projects and Sales and we look forward to the results these new faces can achieve in 2020.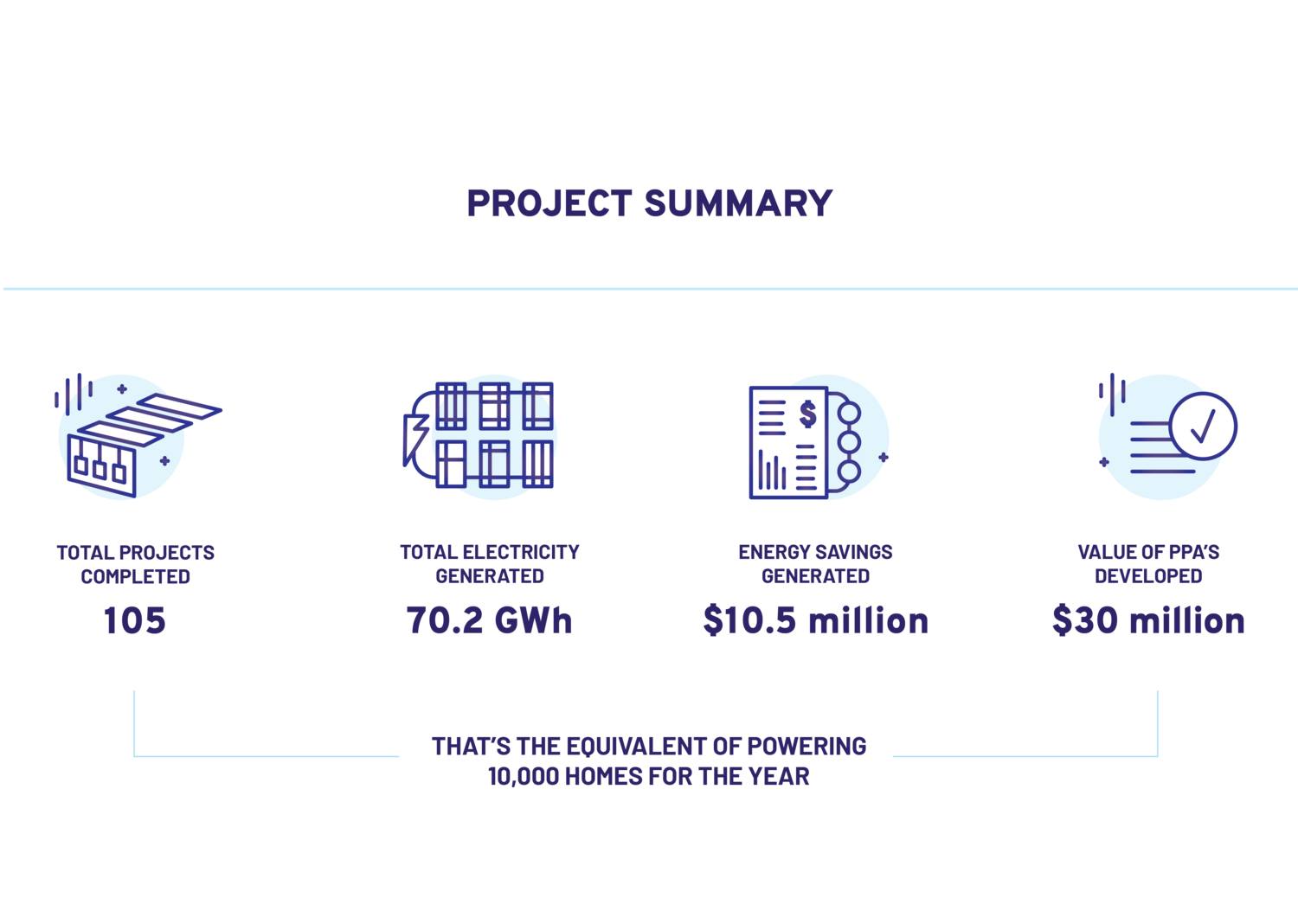 OUR PEOPLE IN 2019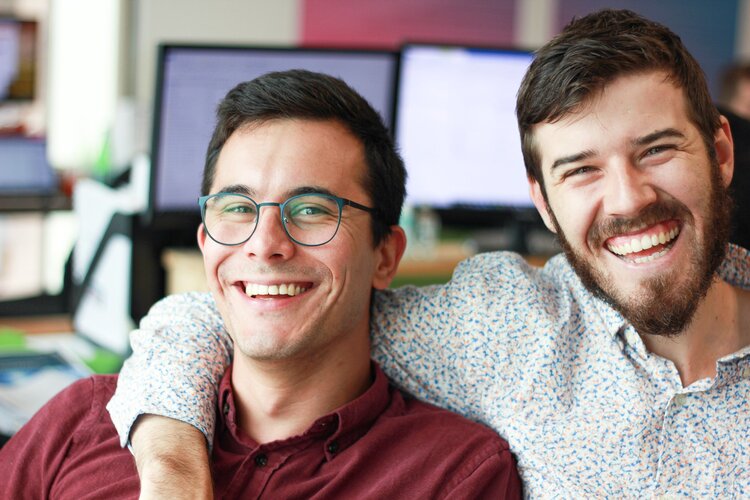 During 2019 we have welcomed a number of new faces to the business to help bolster the team, as well as saw some of our team members move up into more senior roles.
SALES
We welcomed Jon Vlatko as our Head of Sales, who joined us from industry peer Sol-Distribution. Jon has brought great structure to the sales team and a sharp focus on sales strategy which has paid great dividends and we are looking forward to what Jon can achieve with the team during 2020.
PROJECTS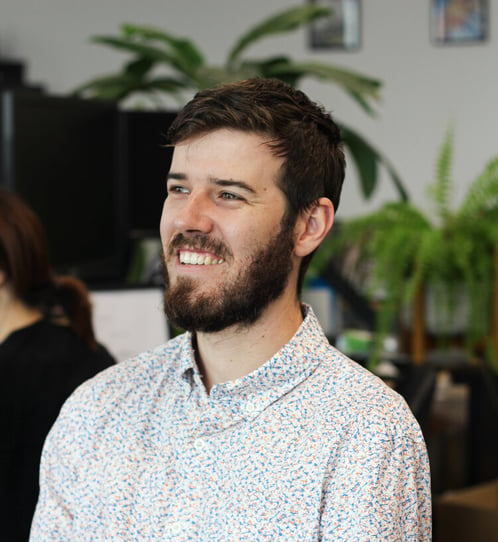 We also saw Marton Kalocsay and Julian Stirling step up from Project Managers to Co-Head of Projects. This has been a great move with the team now becoming a well-oiled machine and delivering quality projects and keeping the customer front of mind. Marton and Julian have done a great job in aligning both Sales and Projects to ensure the departments are working together to achieve the same goal. Unfortunately we say goodbye to Julian who will be moving on from Smart at the end of the year and we wish him all of the best in joining one of the longest standing businesses in the Australian solar industry, GSES. Good luck Julian.
Congratulations also went out to Xiaoxiao Fu, Nick Henry and Matthew Peck who started at Smart as Project Engineers and during the 2019 calendar year were all promoted to Project Managers. It has been great to see the young members of the Smart team really embrace the opportunities to grow their capabilities and careers and step into more senior roles within the business. This is a trend we are hopeful see continuing into 2020.
SERVICE
2019 was yet another year of innovation. Carrying on since Smart's inception, Performance Guarantees and Maintenance services continued to be applied to new customers and projects that came online. The year also brought about the formation of a more resourced Service team led by our Head of Service, Aristides Nikolopoulos whose team have been busy looking to find new customers who perhaps require some assistance in looking after their solar systems that may have been installed by other EPC's in the market.
Service will become a major focus of the business throughout 2020 with the goal of increasing solar systems under management significantly by offering; monitoring, alerts, reactive maintenance, scheduled maintenance and panel cleaning paired with performance guarantees to ensure all systems Smart services perform at expected levels.
MARKETING
Smart's Creative team has been hard at work throughout the year to ensure that Smart's brand lives up to the experience and professional image the business portrays to its customers. This work led by Anastasi Kotoros, Head of Marketing, and executed by Caroline Frecker our extremely talented Creative Designer has been a huge success which customers, partners and other associates would have experienced through our new documentation, website and video content. This has really reflected the sophistication of the business and we look forward to what is in store for 2020.
SMART GRADUATES
Kealy's thesis spoke to the financial assessment of commercial embedded networks and their effect on electricity related cashflow.

Erny's research assessed PV generation and its effect on NEM prices.

Jason looked into the behind the meter savings accessible with a corporate PPA in the commercial space. Namely the modification of HVAC set point temperatures to correspond with a PPA pricing scheme.

James designed a custom testing loop for a rooftop solar furnace.
Congratulations to our graduates; Erny Tsao, Kealy Day, James Fisher, Jason Phan and Aristides Nikolopoulos for their efforts in reaching this milestone and for all the hard work they are doing as full-timers in the office. We are proud to say there are some smart people with innovative interests in the energy market who are coming up the ranks and we're excited to be a part of their story.
It is wonderful to be able to foster such great talent within the Smart Commercial Solar team and we are excited to see what more they will do for the company as they progress.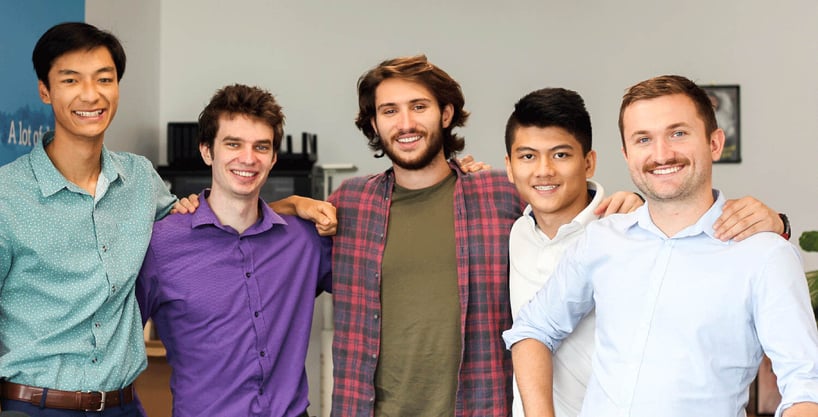 NEW DEVELOPMENTS IN 2019
AN IMPROVED PPA
Our PPA offering has become more sophisticated and flexible to cater for any business.
With even more funding relationships, we are able to produce a competitive PPA for our clients no matter how big or small — the PPA will stack up.
The sales team are excited to be rolling out a new PPA model in 2020.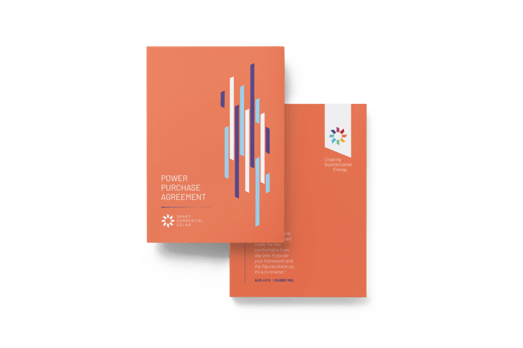 A NEW SERVICING SUITE
2019 represented a shift in how we conduct our service and monitoring offering. We have made some major strides in improving and optimising our service team for the sites of new and existing clients. This has strengthened the value of these commercial systems, making the case for solar even more compelling.
In 2020 we will be launching a new SMART monitoring platform which will allow clients access to all their reporting in one central place. Here they will have more data at their fingertips and be able to track how their system faults are being rectified in real time. All this will allow our clients to make faster, smarter business decisions regarding their energy usage.
The Servicing team are working hard to implement the new offering across all sites. We expect to disseminate more information about this in the new year.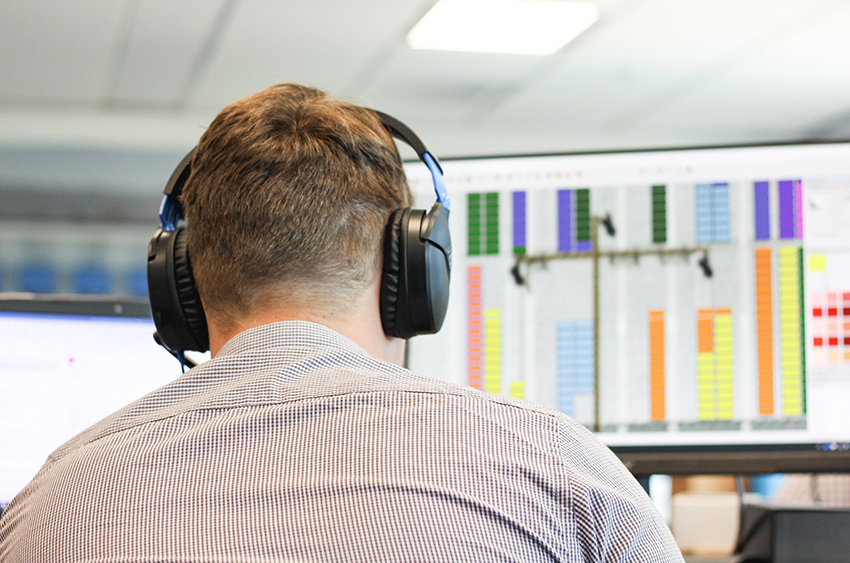 COMPANY REBRAND
You may have noticed we're looking a little different. This year we have undergone a company rebrand, and have developed a more considered corporate identity to surround this.
With the help of a creative hire and a company-wide assessment of who we are and what we deliver, the marketing team have redesigned many aspects of our customer journey, including our fresh website and a suite of new sales and reporting documentation.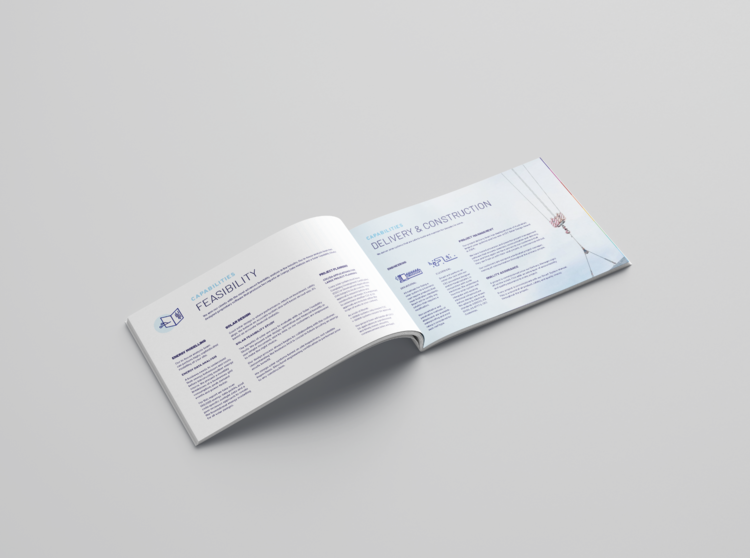 NEWS AND MEDIA IN 2019
As always, we've been active members of our community this year and have addressed some of the important issues affecting the industry.
Explore the links below to read some of the articles and media we have been featured in.
BLOG POST — 2019 MEDIA WRAP UP
SEE YOU IN 2O20
OFFICE CLOSURE FOR THE HOLIDAYS
Please note that our office will be closed between
20th December — 6th January
DON'T FORGET TO FOLLOW US!
There will be lots of exciting updates in the New Year so be sure to stay in touch on social media.
Follow us on LinkedIn
Follow us on Instagram
BEST WISHES
We thank you for your time and energy in 2019.
Wishing you and your family a wonderful Christmas season ahead.
- From the team at Smart Commercial Solar.