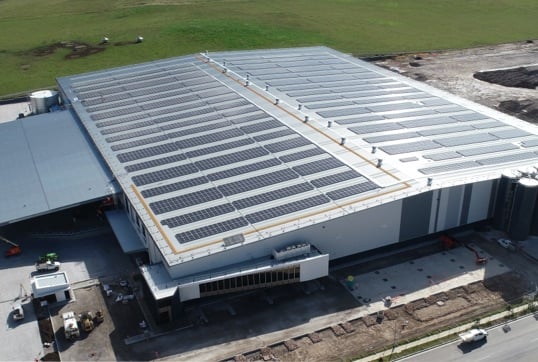 Energy Management & Auditing
Once a solar system is installed with monitoring and reporting, our customers gain deeper understandings of their energy usage and behaviours. We collect generation and consumption data to help customers become smarter with their energy usage.
Our team are able to monitor your site's sub-circuits and identify individual loads which are negatively impacting your sites power quality.
We use energy bill data to offer tariff analysis for customers who believe they are paying too much for energy.
If you would like a complete energy management report reach out to our service team.
Monthly Energy Reports
Our detailed monthly reports keep you up to date with system performance, environmental savings and energy generation targets.
These reports also act as a fault log, allowing our service team to identify any issues and detail how they were rectified, giving you a 360-degree view of how your solar investment is performing.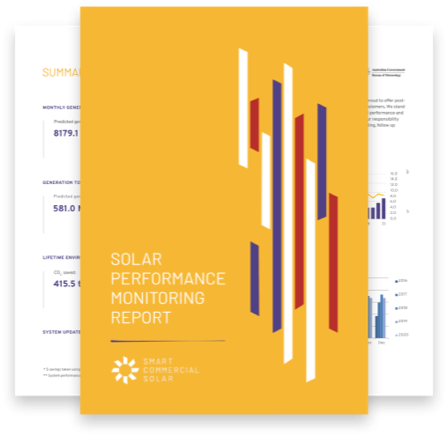 Power Factor Correction (PFC):
Poor power factor is a burden that almost all large power users face which adds to the cost of their energy bills. Solar systems may have a negative impact, which is why we monitor the site's power factor and offer our customers Power Factor Correction solutions to rectify and save on their energy bills.
Voltage Optimisation:
Australian grid supplied voltage should operate between 230-240 volts. Electricity outside of this range may be causing long term damage to your site's electrical appliances and machinery and also cause you to consume more power.
We have designed and installed voltage optimisation for customers which has led to increased savings on their energy bills. We can liaise directly with network operators to make sure that your electricity supply falls within the correct range.
Solar Service
Ongoing Support to Ensure Your System Delivers
To perform at their best, solar systems can't be a "set-and-forget" asset. Our service team actively monitors and audits over 1,000 systems in the field every day, to ensure they all meet their performance targets.
We send our customers detailed monthly reports that track the performance of their solar investment, which are backed by technical support and routine health checks.
For businesses, access to clean, reliable and affordable energy has become ...
Papua New Guinea (PNG) is a country of incredible natural beauty and cultur...