You have three major finance options when investing in solar energy: Capital Purchase, Power Purchase Agreement (PPA), and Lease/Chattel Mortgage. Each of these offers different upfront costs, operation and maintenance options, and return on investment.
Capital Purchase
Purchase your system outright
The fastest avenue for immediate returns
Suitable to companies that prefer to own their own system that have access to low-cost capital
Customers who are eligible for the Instant Asset Write Off can double down on their investment returns
MOST POPULAR
Power Purchase Agreement (PPA)
No capital outlay
Lock your energy at a fixed rate
The maintenance and servicing of the system is included for the term of the agreement
The PPA energy rate is set from Year 1, providing long-term price certainty
Slash your operational risk. Ownership and maintenance lies with Smart Commercial Solar
Loss in energy generation is covered if the system underperforms
Lease/Chattel Mortgage
No up-front cost
System often pays for itself through the energy savings generated
Spread the cost across 5-10 years
Lock in set finance repayments lower than the solar savings
Operational risk is carried by you
Customers who are eligible for the Instant Asset Write Off can double down on their investment returns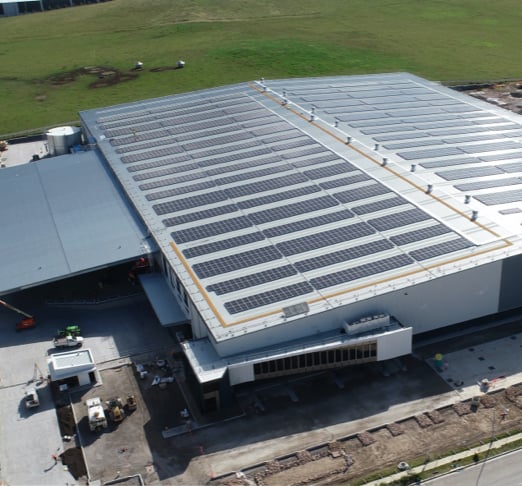 Why Smart Commercial Solar?
Whether you're looking to reduce energy costs, reach sustainability goals, modernise your organisation or all of the above, commercial solar is a smart investment for your business.
A solar system can reduce energy costs by 40-50% compared to grid energy rates, and a CapEx investment will deliver 5-year paybacks on an asset with a 30-year lifespan. Better yet, Power Purchase Agreements (PPAs) can provide cash flow positive outcomes from day one, without any upfront capital expense.
Not only is commercial solar good for the bottom line; it's one of the best ways your business can meet evolving consumer demands, increase its appeal to shareholders and attract and retain a satisfied workforce.
Our Process, Our Approach
With You All the Way
From analysis and feasibility through to construction and ongoing support, we're here to ensure your business gets the most from its solar investment.
Tailored solutions
We know that there's no one-size-fits-all approach to solar energy, which is why it's our mission to understand your unique needs, business goals and investment criteria to deliver the best outcome possible.
Let's discuss your solar finance options. Contact us today to speak to our team.
Solar Finance Quote
No obligation, simply fill out this form to get the process started, and we'll be in touch.