Our General Manager, Max, attended the first anniversary of the RE10. This is a great initiative by great companies, who are leading the way to becoming 100% renewable.
The event was full of representatives from Australia's largest companies, with many having realised the significant financial advantages renewables can achieve. The speakers chose to focus on the economics around corporate PPAs and offer a positive forecast as more corporates start to add renewables into their energy procurement strategies.
Below is Max's recap of the event and his take-homes. You can read more about RE100 here - http://there100.org/
Smart Commercial Solar have built and are currently developing a number of large PPA projects with some of Australia's largest businesses who are seeing significant financial benefits. PPA rates that are anywhere from 15-40% cheaper than traditional energy rates are being achieved. If your business is yet to explore its PPA options, get in touch.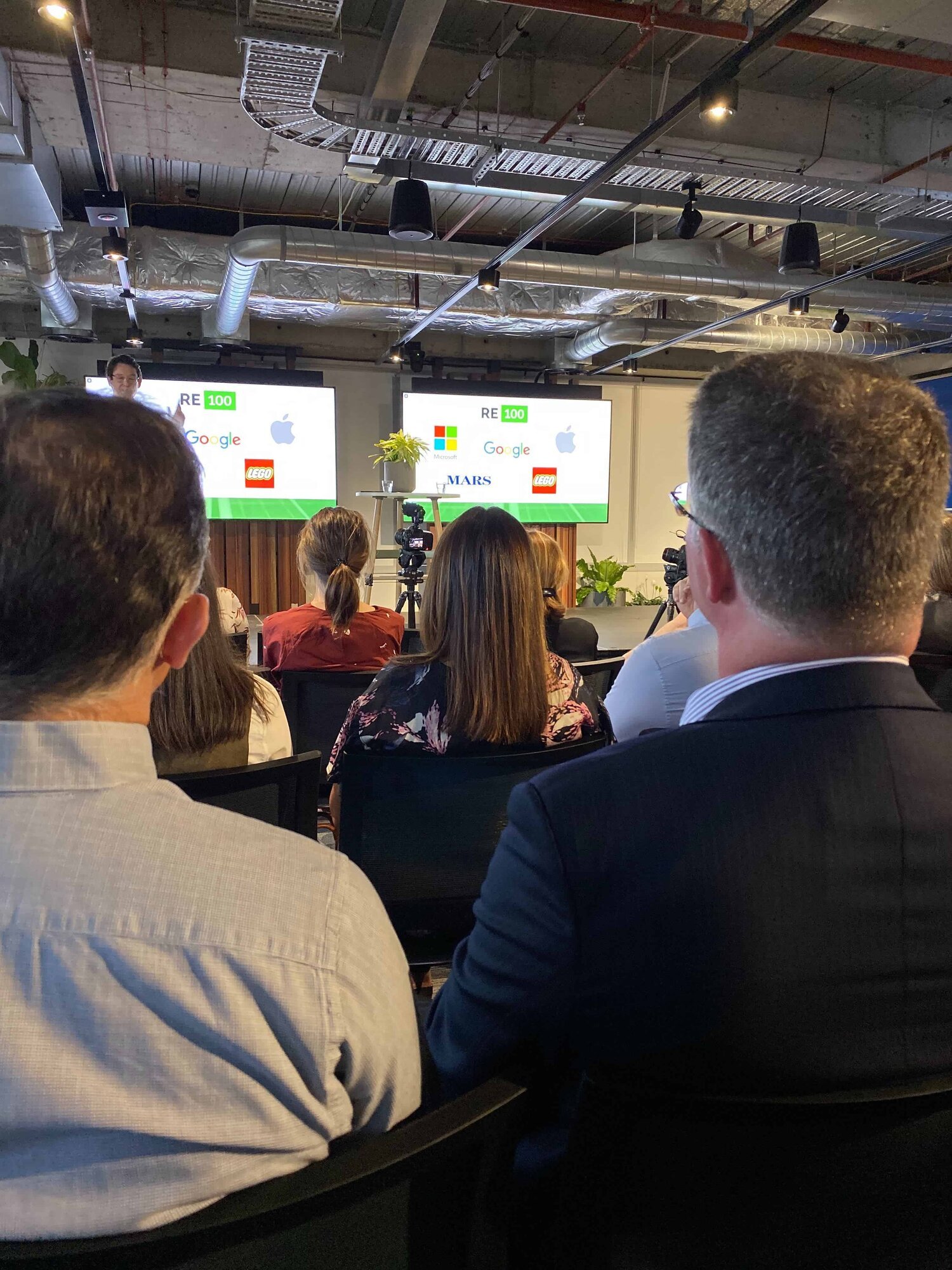 I attended the First Anniversary Event for the RE100.
The speakers tonight included:
Dr Kate Ringvall - Country Sustainability Leader at IKEA

Jon Dee - Co-Founder and Managing Director at DoSomething Foundation and Australian Coordinator of the RE100

Mike Cannon-Brookes - Co-Founder and Co-CEO at Atlassian

Monica Richter - Project Director at Business Renewables Centre Australia

Alison Reed - Head of Enterprise Sustainability at NAB

Michael Liebreich - CEO at Liebreich Associates and former Founder of Bloomberg New Energy Finance.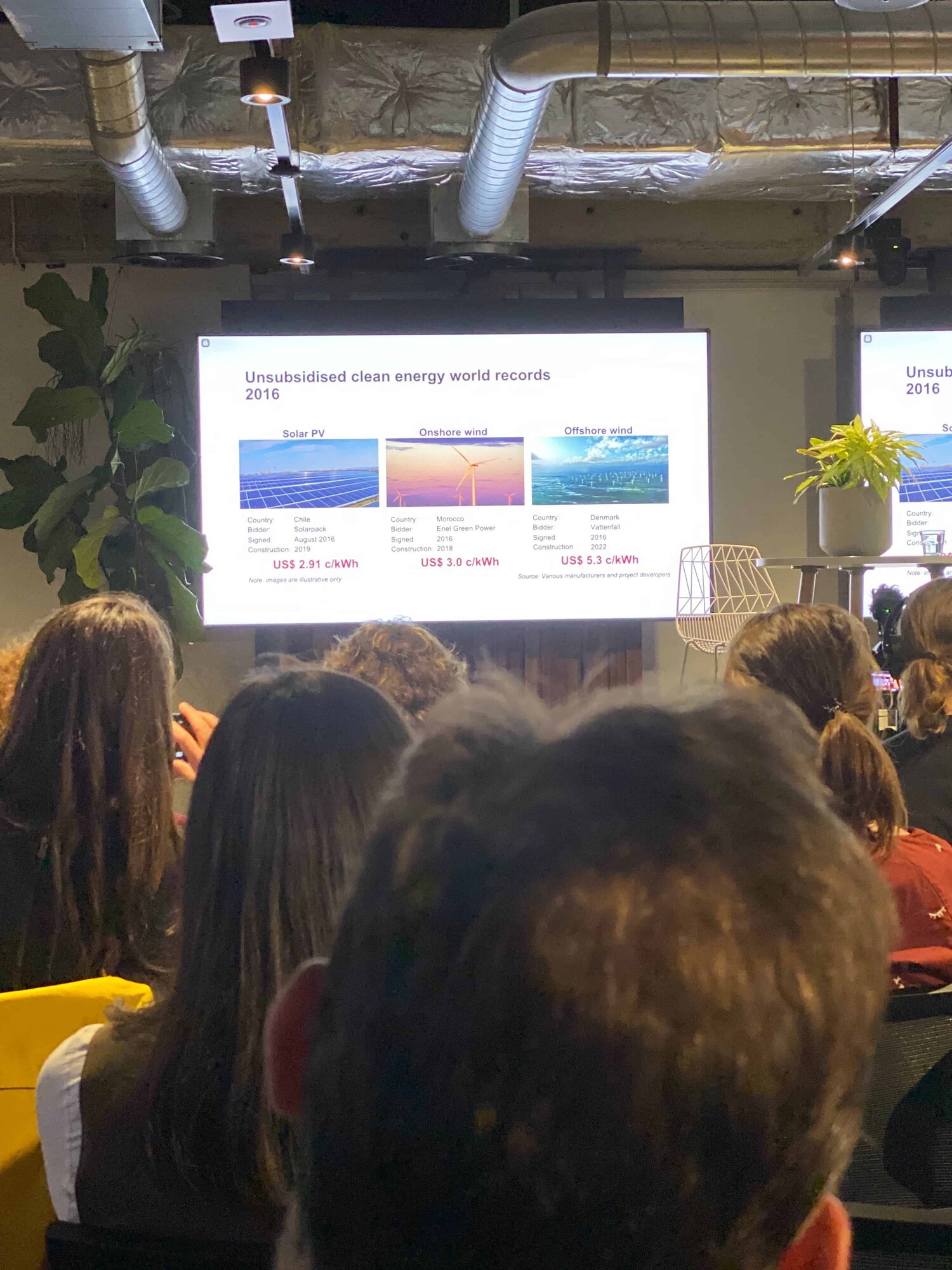 Dr Kate Ringvall spoke about how IKEA was the founding signatory of the RE100 and has been implementing renewable energy and sustainability initiatives across its business for many years. The renewable energy projects are not only contributing to our commitment to the RE100 but is reducing the cost of electricity across our portfolio of sites. IKEA is going further to try and reduce waste of its products by implementing buy-back schemes where customers can return used furniture for other people to purchase pre-loved goods that would ordinarily go to waste.
Mike Cannon-Brookes is one of the most outspoken corporate leaders in Australia with regards to renewable energy. Mike's business Atlassian is one of Australia's largest companies which now operates in 7 countries with more than 4,000 staff. He mentioned that making the pledge to be part of the RE100 was a "no brainer." First and foremost the financial benefits procuring electricity through renewables make it an easy decision. Negotiating PPA's with renewable energy generators has resulted in significant savings.
Monica Richter and Alison Reed discussed the emerging and growing PPA market in Australia. The Business Renewables Centre Australia is doing a good job in helping businesses interested in being involved in Corporate PPA's get in touch with; Developers, Buyers, Service Providers and Partners as well as helping Buyers navigate the complex world of Corporate PPA's. Alison Reed talked about NAB's position and their commitment to the RE100. NAB is the largest bank in Australia in relation to funding renewable energy projects. NAB themselves have installed solar across 75 of their branches as well as one of the Data Centres. As well as this they are moving to more efficient offices in Sydney's CBD which will be a 5 Star Green Star rated building and reduce the banks energy consumption for their office by 30%.
Interestingly Alison mentioned that Buyers are now demanding more flexible options in terms of PPA products. She gave the example that there would be no way that NAB would ever get a 20-year PPA through its approval process. There is too much unknown and therefore the business is demanding PPA's that suit the businesses needs. Things such as shorter terms of between 4-7 years are becoming more common place as well as Price Reset mechanisms which give buyers options without having to lock in to 15-25 year terms. The market is demanding flexibility and suppliers are accommodating.Michael Liebreich was the Founder of Bloomberg New Energy Finance and is still a Senior Contributor. Michael spoke about the huge challenge the world is facing around reducing emissions and how the current trajectories will get us to a point where we may flatline emissions, but this will not lead to a reduction. A significant push needs to occur which he flipped around and called it a great opportunity.
Michael is from the UK and made the comment that every time he comes to Australia he grows more and more frustrated by the lack of policy around renewables and called it "an absolute tragedy." The resource that the country has available to it provide everything that the country needs in terms of wind and solar resource to be able to become a global superpower in the renewables space.
Michael went on to show some of the world records that large scale renewable energy generators have been able to achieve which confirm that large scale renewables are the cheapest source of electricity that has ever been produced from any source. Some of these figures included:
1. Large Scale Solar in 2016 - US $0.0291/kWh and in 2019 - US $0.0169/kWh
2. Onshore Wind in 2016 - US $0.03/kWh and in 2019 - US $0.0177/kWh
3. Offshore Wind in 2016 - US $0.053/kWh and in 2019 - US $0.049/kWh
All of which are unsubsidised.
He also showed the growing downward trend in coal as well as gas fired generation investment. It was interesting to see the reduction in new Investment in Gas almost coming down to the same levels as Coal. This shows Investment is seeing a lifecycle for Gas that is not much longer than that of Coal Generation. An interesting view point seeing as though Gas is being touted as the transitionary fuel to firm up renewables. Investors are showing that this will be a very short period of time.
Emma Peacock discussed the position of Unilever and how it has huge power to influence the larger community as its products are used or consumed in just about every household in the country. Unilever is taking this responsibility on to ensure that not just itself but its Supply Chain are reducing its footprint with the use of Sustainable projects. Emma reiterated Mike Cannon-Brookes' comments around the financial benefits of renewables and echoed the 'no-brainer' sentiment about the business case of renewable PPA projects.
In summary
It was great to hear that Australian businesses have realised the significant financial advantages renewables can achieve. There has been a message of uncertainty for a number of years where business have the idea that renewables are only "feel good" investment which don't make financial sense. This has now been proven time and time again to be wrong and the momentum is definitely picking up as more corporates start to add renewables into their energy procurement strategies.