Solution
500kW Rooftop Solar PPA
Powering NCI Packaging production sites with smart solar
Learn how Smart Commercial Solar is helping this market leader in metal packaging lower its carbon footprint.
Project Summary
About NCI Packaging
Privately owned metal packaging company servicing leading manufacturers and brands across Australia, New Zealand, Fiji and Papua New Guinea.
More than 65 years in the industry, evolving from a specialist manufacturer of cans to a key product partner for paint, food and aerosol brands.
Highly respected within the industry and consistently awarded for superior customer service, NCI Packaging is always looking for new ways to innovate and improve.
CHALLENGE: To significantly reduce energy consumption and carbon footprint
Having been in operation since the mid-1950s, NCI Packaging understands better than most how to adapt and evolve to meet the changing needs of the market. As one of the most experienced independent metal packaging companies in Australia, New Zealand and wider Oceania, NCI was keen to adopt more sustainability measures in order to not just reduce their overall energy consumption, but minimise their carbon footprint over the long term.
Its main production site – located in the Melbourne suburb of Preston – is already a hub of innovation. In 2018, they installed a state-of-the-art aerosol line with the use of advanced robotics. So it's perhaps unsurprising that they decided to evolve again with big plans to solar-power their Australian sites.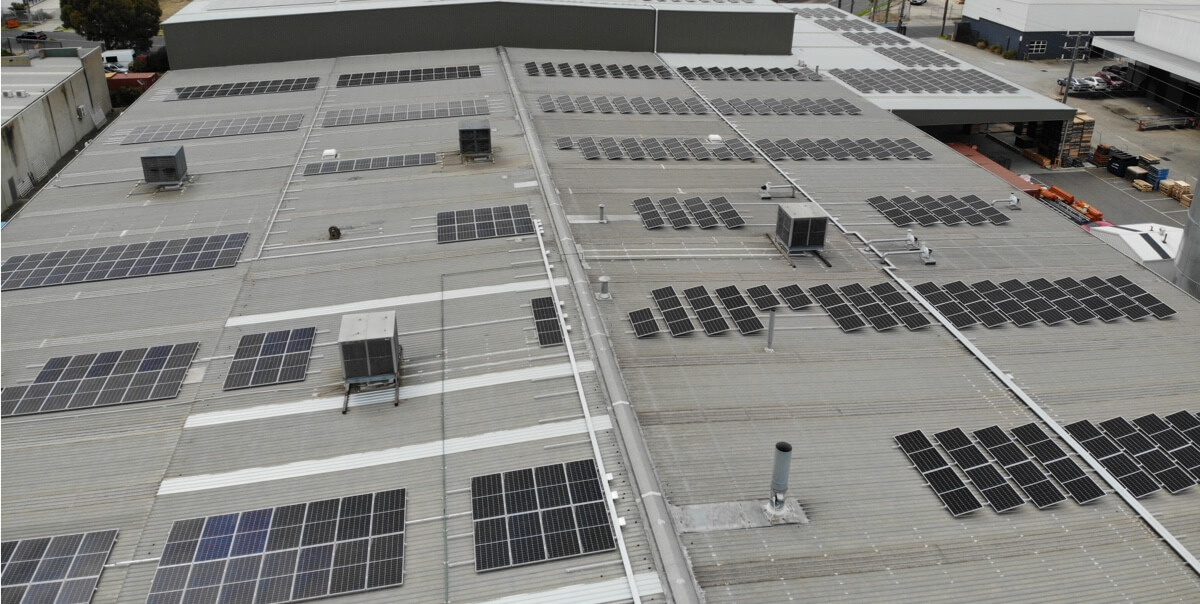 SOLUTION: To install 2 Megawatts of rooftop solar by 2023
In order to meet ambitious targets, NCI Packaging partnered with the experienced team at Smart Commercial Solar, as well as power purchase agreement (PPA) provider Green Peak Energy. Smart worked with NCI leadership to craft the ideal rollout of solar installations across their proposed sites, beginning with their Preston production facility.
"Sustainability is about first and foremost Co2 reduction, so we looked into solar as our renewable strategy," says Frauke Tyrrell, Managing Director and CEO, NCI Packaging. "The installation at our site in Preston, enables us to reduce our energy consumption by 22%. This allows us to lower our carbon footprint exponentially and immediately."
The 500kW installation in Preston is only the first step in a multi-year plan. By 2023, NCI's Australian sites will be home to 2MW of total rooftop solar panels. Upon completion of the national solar strategy, the team intend to expand their solar transformation to their Auckland, New Zealand plant before moving on to their Oceania sites.
OUTCOME: On track for a long-term carbon-footprint reduction
Following the successful installation of rooftop solar in Preston, Smart Commercial Solar is moving on to NCI Packaging's Sydney site. "By 2023, we want to complete the [national] rollout with our site in Brisbane," Tyrrell says.
The decision to go with Smart Commercial Solar was an easy one, Tyrrell adds, saying " [Smart] were able to put forward a very sound commercial solution that was suitable for our business". Notably, NCI leveraged Smart Commercial Solar's expertise in architecting the ideal solar solution for their location and site, while Green Peak Energy's PPA model means NCI only pays for the energy it generates.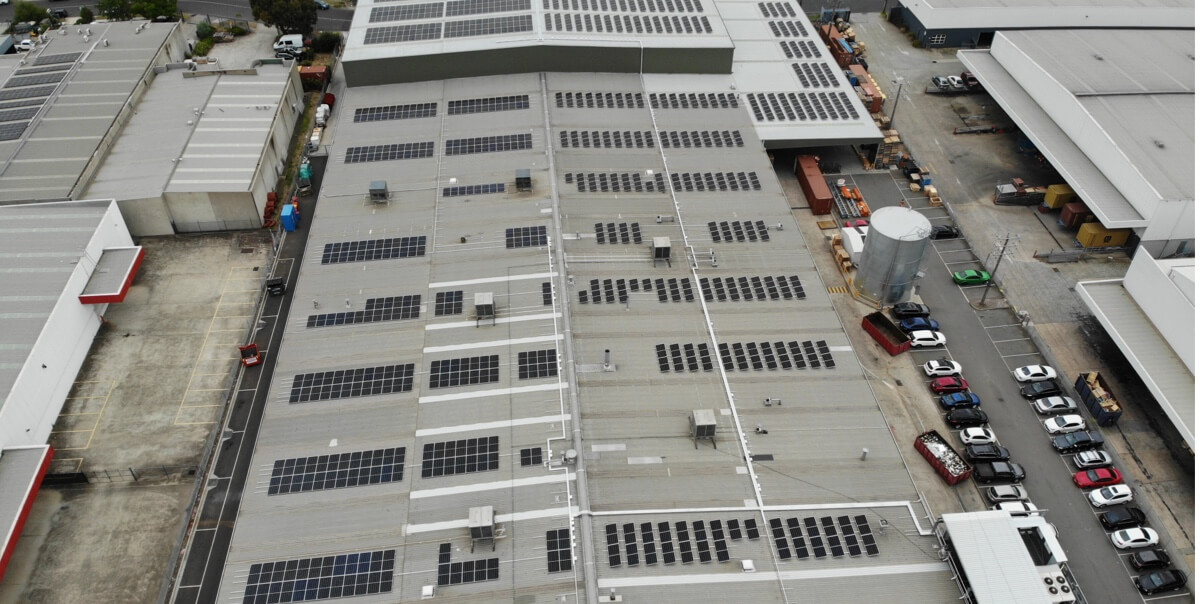 "What I like is that there's no upfront capital costs … it's something that was cashflow positive for us," Tyrrell says. "The installation was seamless, and we're looking forward to continuing the partnership as we roll out more solar across our sites in the next few years."
While the partnership is still ongoing, NCI Packaging is already reaping the rewards of installing rooftop solar panels at a commercial scale. They recently received the inaugural Leader in Low Carbon Economy award for reducing their energy output.
"They're helping the environment without spending a cent upfront, so it was a no-brainer to go down this route," said Jon Vlatko, Head of Sales, Smart Commercial Solar. "We're seeing more and more companies across Australia choosing this model to ensure they can lower their emissions quickly, seamlessly and affordably. This model means that NCI does not need to wait for ROI to continue to roll out solar across its roofs, ensuring it can meet its target of 2MW by 2023."

Key Project Stats
22% reduction of energy consumption
Recipient of the Leader in Low Carbon Economy Award
Part of a long term 2MW Roll out