Project Size:
1.47MW Rooftop Solar PV
CHALLENGE: Gain The Initial Buy-In From Key Stakeholders
With a seven-day, 24-hour manufacturing process, Darrell Lea's power requirements are massive in scope. But more than that, it means that there is no "downtime"available to schedule disruptive projects. Any works on the site need to be done without disruption - or risking employee safety - else it becomes a business risk.
However, Darrell Lea wanted to invest in solar, and for that investment to have meaningful ESG outcomes. A manufacturing space has a lot of rooftop real estate for panels, and the company wanted to take advantage of that to offset a significant percentage of their power needs with solar.
The question was how to undertake such a large installation project without needing to turn the factory machines off for any length of time. This challenge resulted in a significant project to scope out and approve the system before the deployment could happen, Darrell Lea Chief Financial Officer, Stephen Fish, said. "We needed to ensure that the roof was adequate for the system, and we needed to ensure that the landlord was happy with the system and with the people installing it.
"Clearly, we had to get the CapEx approved at a board meeting, and for that we needed all the costs and benefits, both financial and non-financial, worked out up-front."

Key Project Stats
21.8% Energy Reduction
Expected ROI in 4 Years
6759.5T of CO2 Reduction per annum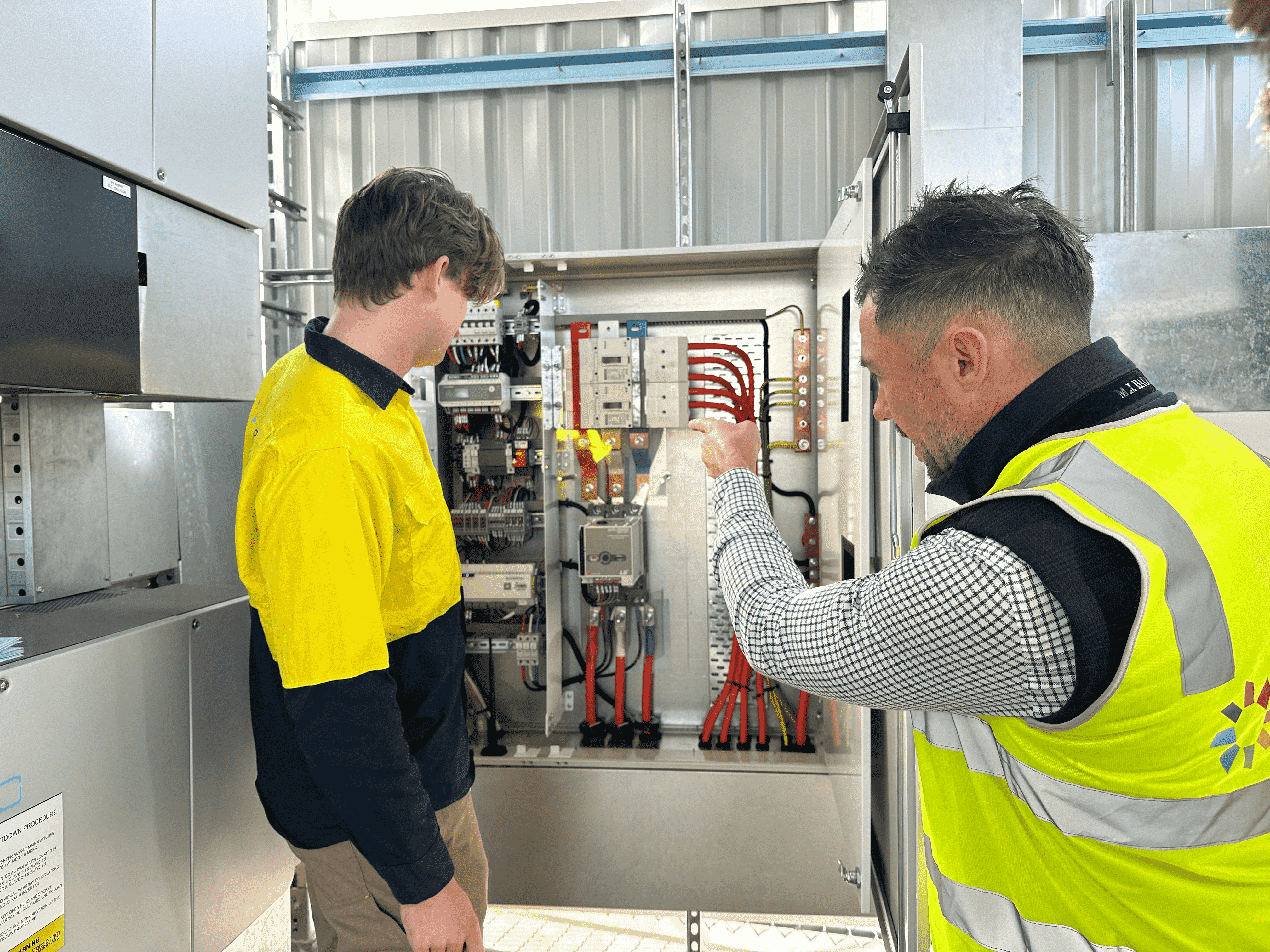 SOLUTION: Go Beyond The Transaction And Become A True Partner
Being able to deliver the system that met Darrell Lea's needs ultimately came down to finding a genuine partner that understood Darrell Lea's priorities and could work with its concerns. Right from the start, Smart Commercial Solar was brought on in a consultancy role, to ensure that the initial assessments and scoping were accurate and that the project would be able to be delivered according to the vision.
"We spent a lot of time on the preliminary work around structural assessment," Smart Commercial Solar Chief Sales Officer, Jon Vlatko, said. "We did very detailed site inspections, and had key people in the business share with us their company's strictness around safety and working hours."
As much as the Darrell Lea organisation was willing to invest in commercial solar, the solution would need to be delivered with the understanding that there was no room for disruption to the business as usual. Given that the company runs a 24/7 operation, success was always going to come down to effective planning.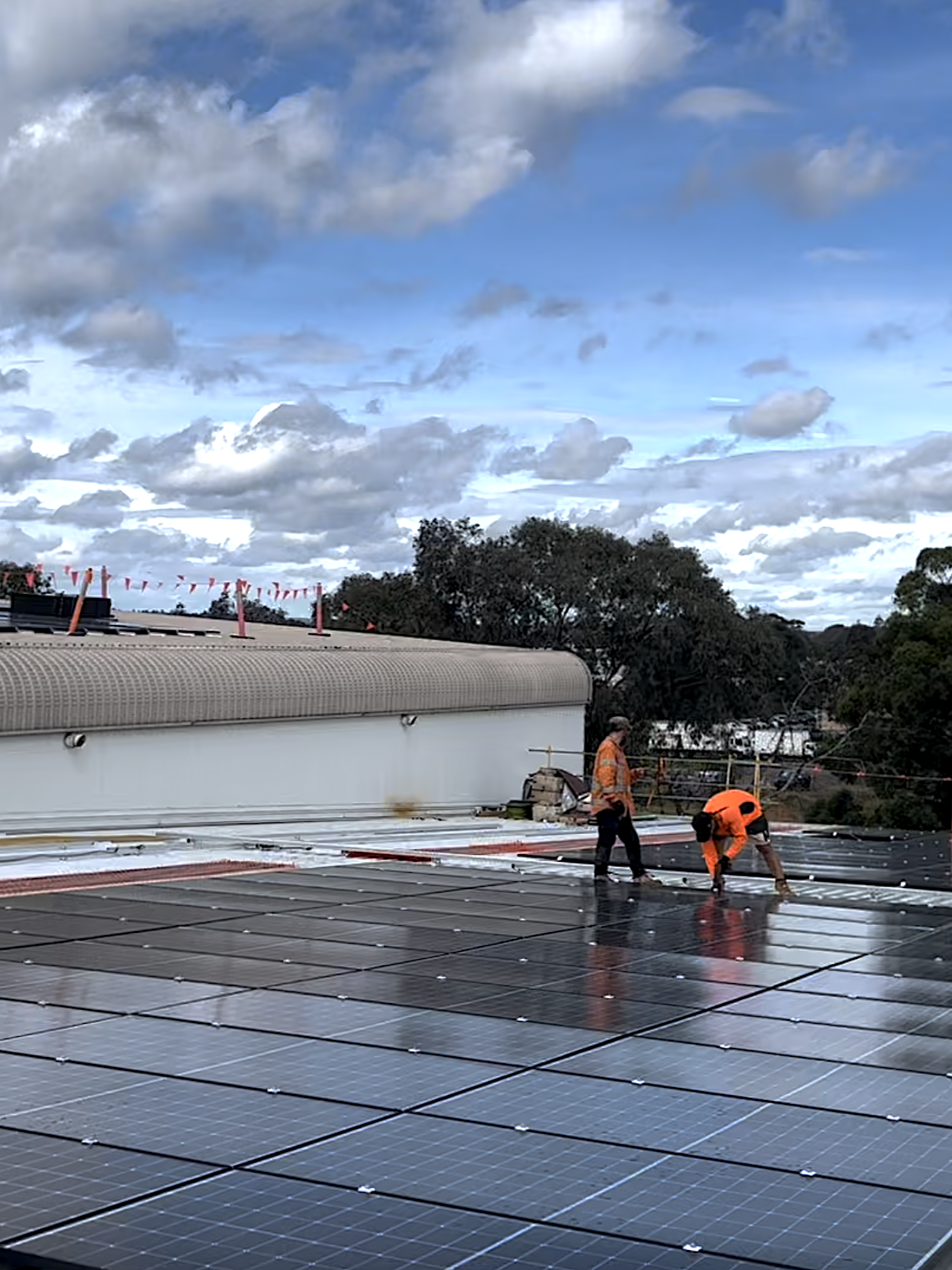 Jon recalls that this was a particular sticking point that could have become a problem were it not handled well. "To avoid their concerns regarding operation disruptions and employee safety, we had really strong collaboration at the start around site inspections. Having that understanding and a high level of communication along the journey was really critical," he said.
Thanks to the careful planning it did become clear at one point that the original scope of the system was not feasible. Thanks to the site inspection and structural assessment, it became clear that some of the rooftop real estate would not be available for panels.
This meant that the initial project needed to be scaled back, and consequently would not be able to deliver as much solar energy as had been initially envisioned. "Darrell Lee was okay with that because they're strongly tailored towards being safe rather than generating as much power as possible on the roof. So we did a redesign. It's a smaller system than what we could have put on the roof, but it's also a safe system for all the workers inside the building," Jon said.
And, as Stephen added, because Smart Commercial Solar believes in building long-term, ongoing relationships with clients, the initial scope of the project isn't necessarily the end of the story.
"This is not a case of a customer and a supplier. It's a partnership. We don't see this as a one and done. We believe we're in this for the long haul, both on this system and on any future systems that we might look to do in the future."
Stephen Fish
Darrell Lea - Chief Financial Officer
OUTCOME: Much More Than "Just" The ROI
Despite being somewhat scaled back from the initial ambitions, the solar solution that was installed for Darrell Lea has had an immediate and significant impact on the business. The 1.47MW installation now generates 21.8 per cent of Darrell Lea's energy needs and delivers annual CO2 savings of 6,759.5 tonnes.
This will deliver an ROI within four years and only took the team 13 weeks to fully install.
Above and beyond the power and cost savings, however, installing such a substantial solar system has allowed Darrell Lea to continue to demonstrate that, among confectionary manufacturers, it is willing to take a leadership position on ESG.
"An area where Darrell Lea does a really good job is being a good social citizen," Stephen says. "We've gone palm oil free, and invested in sustainable cocoa. And now we've got solar panels on the roof of our major manufacturing facility.
"It's our job now to go out and tell that story in a stronger manner than we do today. Hopefully, it resonates with consumers, because it certainly differentiates us from some of our competitors."