Find The Right System For Your Business
Solar systems should be sized to meet your needs. This has nothing to do with just the available roof or ground space at your site, but has everything to do with your energy consumption.
Researching solar systems may return different results depending on the analysis provided by other solar businesses. This can cause confusion as to what the right system should be.
However, if you follow the steps below you will arrive at the right system that matches the needs of your business.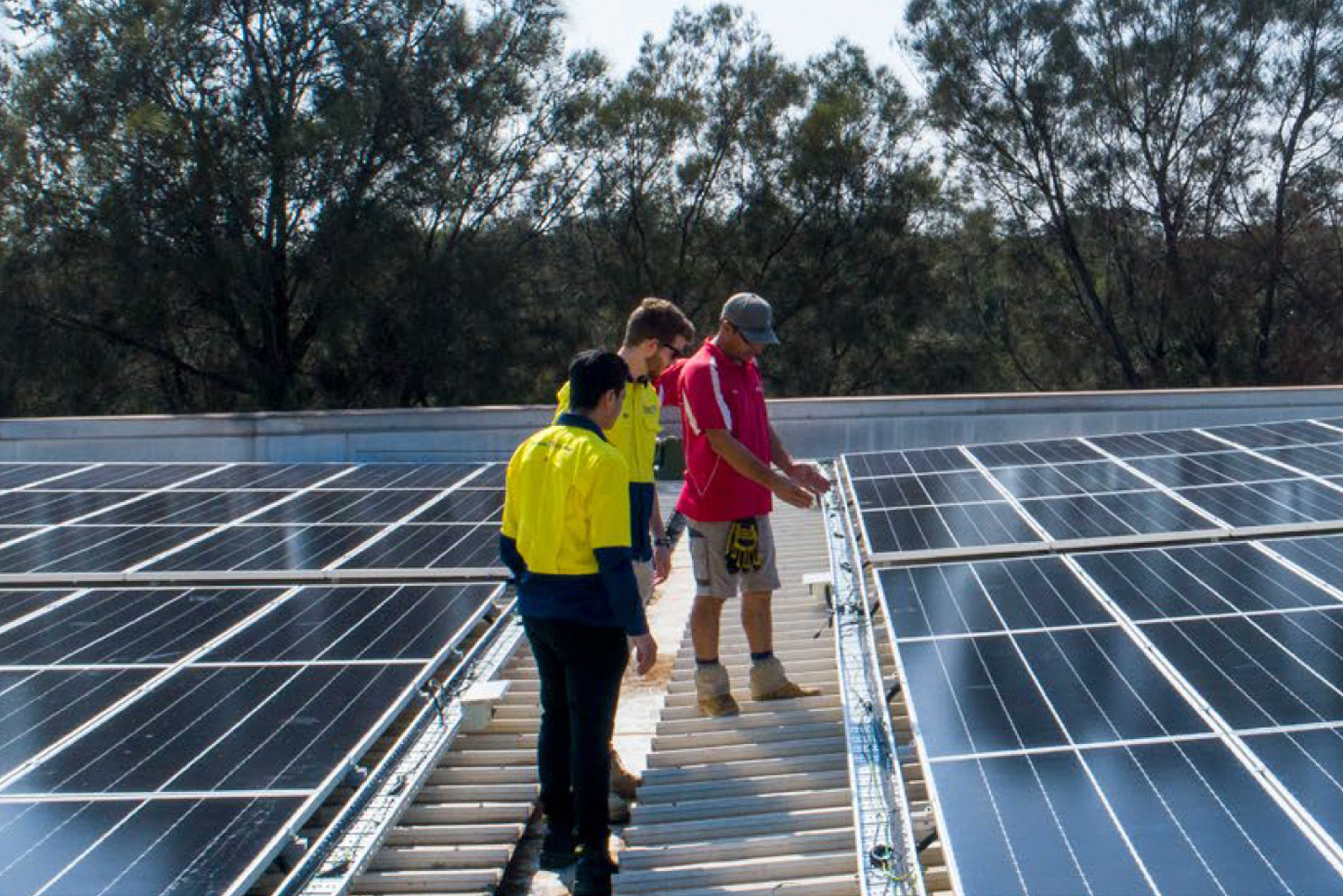 The right system needs to match the load profile of your business. Our team models 12 months of energy data to understand a business' load profile.
The right system should not export excessive amounts of power. It is important to note how much exported power is generated by the system because this will not yield a financial benefit.
The right solar system needs to be electrically and structurally engineered for your site. Getting the right certifications for your area is critical for a compliant install.
The right system doesn't impact your cashflow and improves your bottom line. It doesn't require you step away from your core business to manage and provides your business with long term energy price certainty.
System Sizes and Types
30kW - 75kW
100kW
250kW - 500kW
500kW - 1MW
1MW+
" We looked into solar for a long time. It wasn't until working with Smart Commercial Solar that we were dealing with someone we could trust. The experience has been excellent right from the start.
- Peter Hamilton, General Manager, HammondCare (2.7MW)
Solar Finance
Finance Options
You have three major finance options when investing in solar energy: CapEx, Power Purchase Agreement (PPA), and Lease.
Capital Expenditure can deliver the fastest return on investment and allow you to take ownership of all assets. This option is suitable for businesses with access to low-cost capital.
Power Purchase Agreement (PPA)
A Power Purchase Agreement (PPA) is a contract to purchase solar energy at a fixed rate, which is becoming an increasingly popular procurement method for several reasons. Not only do PPAs require no capital outlay, but they also remove the risks associated with owning and maintaining the solar system yourself.
Solar Lease
A Solar Lease option removes the upfront capital requirement of a solar system and spreads the cost over 7-10 years. This option can deliver a cash flow positive outcome from day one.
No Upfront Costs
At Smart Commercial Solar, we work with several preferred funding partners that can structure finance options with no upfront cost, to deliver immediate savings to your business.
Solar Service
Ongoing Support to Ensure Your System Delivers
To perform at their best, solar systems can't be a "set-and-forget" asset. Our Service Team actively monitors and audits over 1,000 systems in the field every day, to ensure they all meet their performance targets.
We send our customers detailed monthly reports that track the performance of their solar investment, which are backed by technical support and routine health checks.
Testimonials
What Our Customers Have to Say About Us
"Smart Commercial Solar worked with us to make sure our business objectives were met and that didn't just end. It's comforting to know that we have their team available to us."

"Smart's engineering and analysis team modelled an accurate picture with our business needs in mind. Their track record made it a no brainer."

"This installation is notable for the cutting edge technology that we have chosen, and its cost-effectiveness which will see it pay back the investment in a little over four years"