An outright purchase of a solar system delivers the strongest financial returns.
For businesses who prefer to own, we back every CapEx system with 5 Year Investment Protection.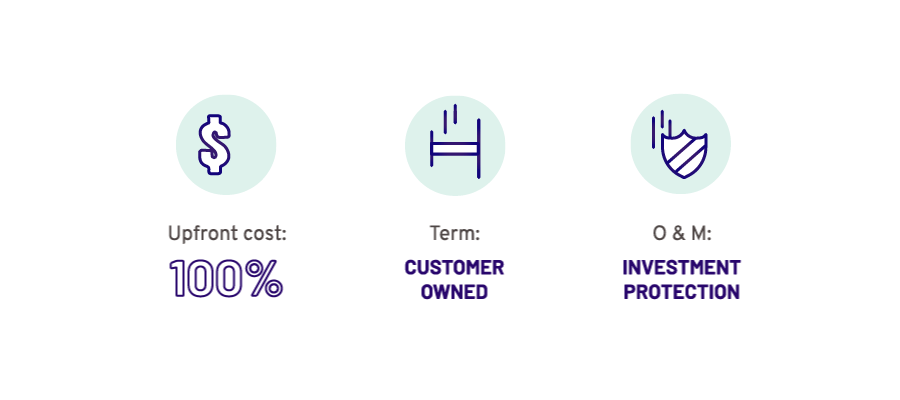 Solar Finance is the most popular procurement option in the commercial space because it results in a solar system paying for itself.
Finance can be tailored to meet your financial objectives without an up-front outlay.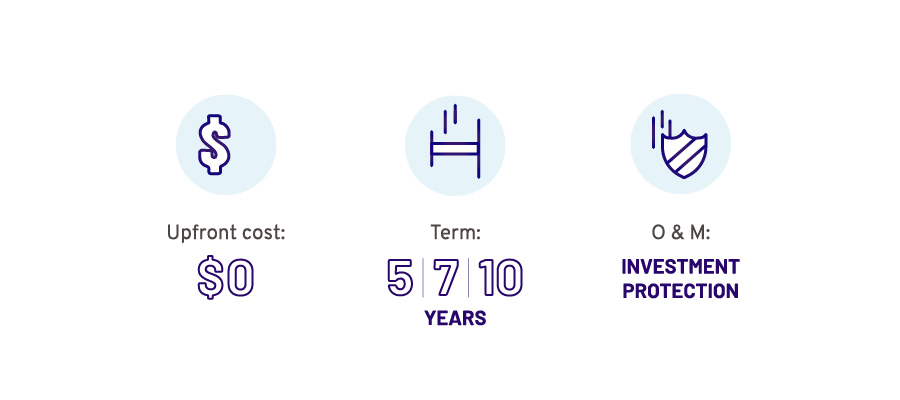 PPAs are the procurement method of choice for large corporates.
With a PPA, SMART will design, install and operate a solar system for your business. The customer buys the energy from Smart at an agreed rate that is lower than their retail energy rates.
WANT TO LEARN MORE ABOUT PPAs?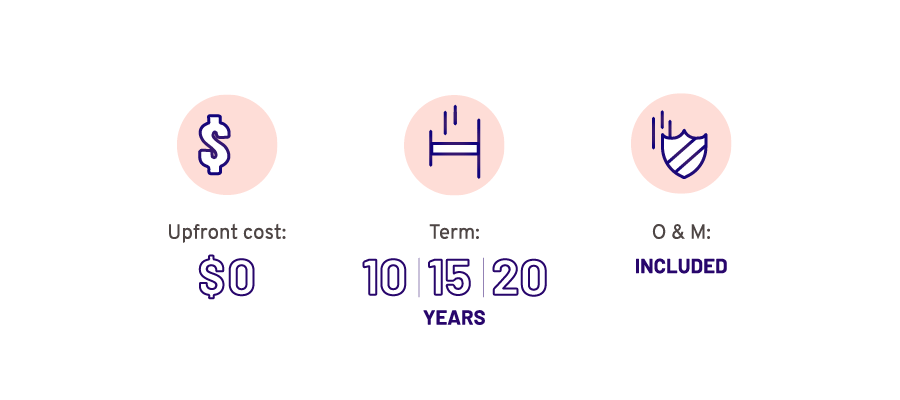 Australian businesses are facing an extremely tough challenge. The economy is unstable, investor sentiment is low, and on top of that, heavily fluctuating energy prices are driving up overhead costs. The Australian energy market is undergoing unprecedented change. With no energy policy, a national grid that was built for large centralised generation and the emergence of cheap renewable energy challenging the existing established energy mix, prices on the wholesale electricity market are extremely volatile.
With all of this volatility, energy retailers are passing on huge risk margins to customers who sign up to fixed price energy contracts as a way to minimise their exposure to the fluctuating prices. This is a serious concern to Australian businesses, who since 2017 have experienced anywhere from 50-200% increases in their energy charges. Prices have softened more recently as the market has readjusted itself, but businesses no longer want to take the chance in leaving themselves fully exposed.
With that in mind, Solar is one of the most powerful solutions a business can implement in reducing its exposure to fluctuating energy prices. In majority of cases a solar investment will offset between 20-40% of a customer's electricity needs which can be procured without the need for any capital expenditure.
Finance products like leases or Power Purchase Agreements (PPAs) give certainty back to customers without them having to spend more on an asset which is not core business. Some of Australia's largest businesses have used PPAs as part of their overall energy procurement strategy in order to fix portions of their electricity consumption, obtaining PPA rates that are significantly below the market and forecasted to stay that way for the term of the agreement.
Solar is no longer an environmental product - it is a financial one backed by a strong business case. Solar can compete with any behind-the-meter electricity contract on the market, even whilst taking into account any potential finance costs associated with it. This means that solar has become a no brainer for many Australian businesses, no matter the size.
The market hasn't quite reached the same level with battery storage as yet, but over the next few years as the residential and electric vehicle market drive volumes of lithium batteries up, the price of storage will come down to a point where solar + storage solutions could compete just as solar is doing on its own.
We are at the forefront of these financial products and already have the necessary experience in delivering energy assets to Australia's largest businesses. Smart sees this space opening up further over the coming years and looks forward to assisting customers in staying competitive during an ever so challenging time.
| Maximilian Stenning - General Manager
EXPLORE OUR OTHER SOLUTIONS