class="
image-block-outer-wrapper
layout-caption-below
design-layout-inline

"
data-test="image-block-inline-outer-wrapper"
>
class="
sqs-block-image-figure
intrinsic
"
style="max-width:500.0px;"
>

style="padding-bottom:64.0%;"

class="
image-block-wrapper

has-aspect-ratio
"
data-animation-role="image"

data-animation-override

>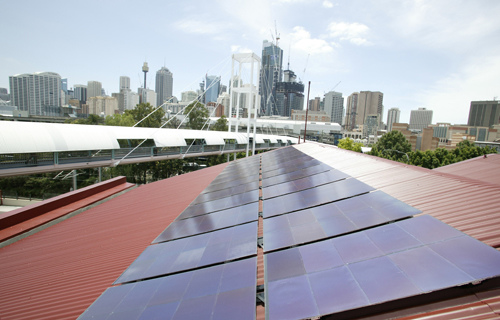 We have recently covered a few articles highlighting Australia's increasing investment into renewable energy sources. It has been a record breaking year for the solar energy market, but much of the country, specifically Sydney, still has so much potential.
A recent study of Sydney has shown that of the available rooftop space that could support solar panels, only about 1% is being utilized. Much of the untapped market is located in the commercial sector. Businesses have a great opportunity to not only decrease the energy costs of their facilities --we see this everyday... they just need to look at their roofs and turn to solar.
Here is an excerpt from the article.
Amy Kean, the NSW Renewable Energy Advocate, said commercial entities in particular had an opportunity to cut their power bill while reducing greenhouse gas emissions.
"NSW residents have embraced the solar revolution on their own homes but, as this report identifies, there's a solar goldmine right under our noses that hasn't been tapped," Ms Kean said.
Solar panels on 25 per cent of CBD roofspace could generate 507 gigawatts of electricity a year, or enough to power 75,000 homes, the report found. They would also save 403,000 tonnes of carbon dioxide emissions annually.