class="
image-block-outer-wrapper
layout-caption-below
design-layout-inline

"
data-test="image-block-inline-outer-wrapper"
>
class="
sqs-block-image-figure
intrinsic
"
style="max-width:700.0px;"
>

style="padding-bottom:67.14285278320312%;"

class="
image-block-wrapper

has-aspect-ratio
"
data-animation-role="image"

data-animation-override

>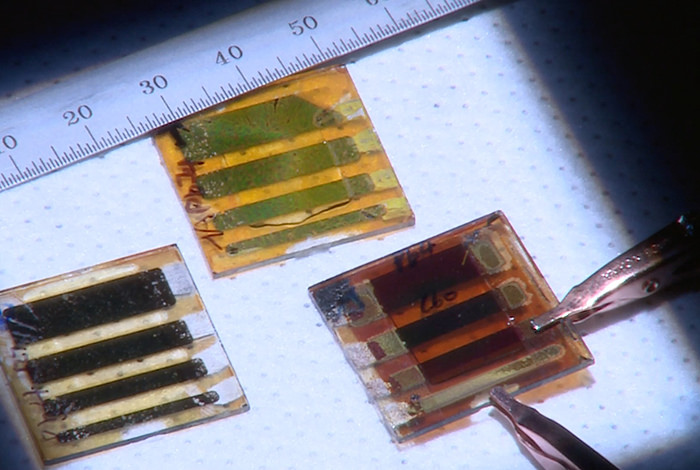 A few weeks ago we posted a story about a revolutionary mineral, perovskite. This week, scientists at the ANU Research School of Engineering have found that the compound may be changing the solar industry faster than expected.
When this "light harvesting" mineral is added to traditional silicon, the result is a more efficient solar cell. The increased efficiency is a result of lower production cost than traditional cells.
This discovery solidifies the importance of perovskite and gives a small glimpse of its potential to revolutionize the solar energy industry.
Here is an excerpt from the article.
A major engineering breakthrough by researchers at the Australian National University could slash the price of solar power.
They combined perovskite with silicon and by using the materials in tandem have found the design is 26 per cent more efficient than conventional silicon solar cells.
Mr Duong, a PhD student within the school, said the advance could ultimately make it cheaper to produce solar power.
"We are now a step closer to a low cost alternative," he said.