class="
image-block-outer-wrapper
layout-caption-below
design-layout-inline

"
data-test="image-block-inline-outer-wrapper"
>
class="
sqs-block-image-figure
intrinsic
"
style="max-width:100%;"
>

style="padding-bottom:75.09363555908203%;"

class="
image-block-wrapper

has-aspect-ratio
"
data-animation-role="image"

data-animation-override

>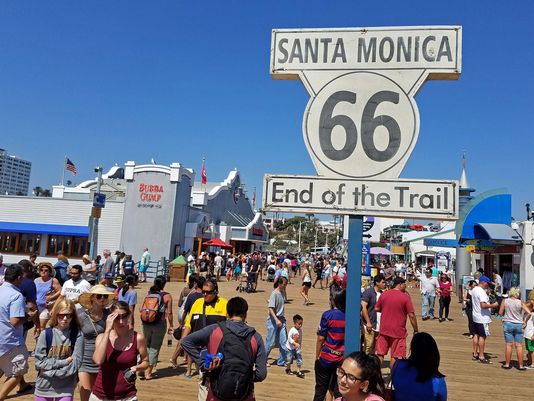 Renewable art? Santa Monica Beach is hosting this year's Art Generator Initiative to find pieces of solar art to create clean energy. This isn't really such a crazy idea --after all, a lot of solar installations not only save money, but they look beautiful at the same time. Here's an excerpt:
California's Santa Monica is home to more than three miles of beaches and fresh breeze from the Pacific, and is one of National Geographic's top 10 beach cities in the world. Santa Monica Beach boasts more than 300 days of sunshine a year, but it has a striking shortage of a critical resource: drinking water.
Now in its fifth year of drought, California has made water conservation a state policy and priority, and its governor is issuing executive orders to continue saving water, with droughts expected to be more frequent and persistent due to climate change.
This drought-stricken area is hosting this year the biennial Land Art Generator Initiative, where engineers and designers submit projects for large-scale art installation projects for the Santa Monica Pier that would generate clean energy and/or drinking water. Winning submissions will be announced in October, with the first-place submission getting US$15,000 and the second-placed project receiving US$4,000.
Winning the contest does not necessarily mean the awarded installation will be built, and the project would require more than just the prize money to complete and implement. It would likely require years of designing, construction, permits, and state and local county collaboration and regulation.