class="
image-block-outer-wrapper
layout-caption-below
design-layout-inline

"
data-test="image-block-inline-outer-wrapper"
>
class="
sqs-block-image-figure
intrinsic
"
style="max-width:100%;"
>

style="padding-bottom:66.72413635253906%;"

class="
image-block-wrapper

has-aspect-ratio
"
data-animation-role="image"

data-animation-override

>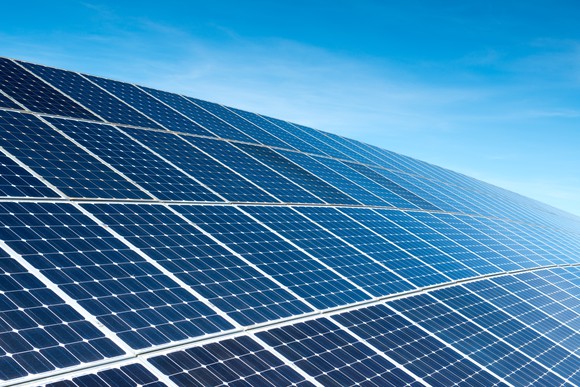 Interesting take from the investor website Motley Fool. Basically, they're making the case that the incredible drop in the price of solar panels could result in a shakeup in the industry. Not sure if that's going to happen, but their point is right: solar has gotten a whole lot cheaper and continues to get more and more attractive for anyone who wants to lower their power bills. Here's an excerpt:
Solar energy may be the biggest investing opportunity in our lifetimes, but that doesn't mean it's going to be an easy way to make money. Investors who have been following the industry for a while may remember 2012 as the last time solar stocks crashed and a flood of companies went bankrupt. Four years later, we may be heading for a similar dynamic in the solar industry.
New reports indicate that solar panels are being sold for rock-bottom prices. Those prices will combine with more difficult financing for solar companies, potentially leaving some big manufacturers with no option but bankruptcy in the next year. Here's how it'll play out, and who to watch closely.
Deja vu for solar
The problem solar companies faced in 2012 was rapidly falling solar-panel prices, which crushed thin margins and left no money to pay for operating and financing costs. To make matters worse, most manufacturers had borrowed money -- in many cases billions of dollars -- to build manufacturing plants, so the decline in panel prices left them no option but to restructure their businesses.
If you look closely at financial statements and panel-price trends, you'll see the same thing happening today. Consider Canadian Solar (NASDAQ:CSIQ), which is one of the biggest and most profitable of the Chinese solar manufacturers. The company generated $0.63 per watt in sales last quarter and had a gross margin of $0.11 per watt. After subtracting operating and financing costs, the net margin on the business was $0.03 per watt. But that's before panel prices fell through the floor.
In the second quarter of 2016, the Solar Energy Industries Association and GTM Research estimated that solar-panel prices were $0.59 per watt, while recent reports have that number falling to $0.40 per watt or less. If true, a $0.03-per-watt margin at Canadian Solar could turn into a $0.16-per-watt loss on every watt sold. And it sold 1,290 MW last quarter alone, so the losses could be big.
Read the rest of the story here.