class="
image-block-outer-wrapper
layout-caption-below
design-layout-inline

"
data-test="image-block-inline-outer-wrapper"
>
class="
sqs-block-image-figure
intrinsic
"
style="max-width:100%;"
>

style="padding-bottom:60.000003814697266%;"

class="
image-block-wrapper

has-aspect-ratio
"
data-animation-role="image"

data-animation-override

>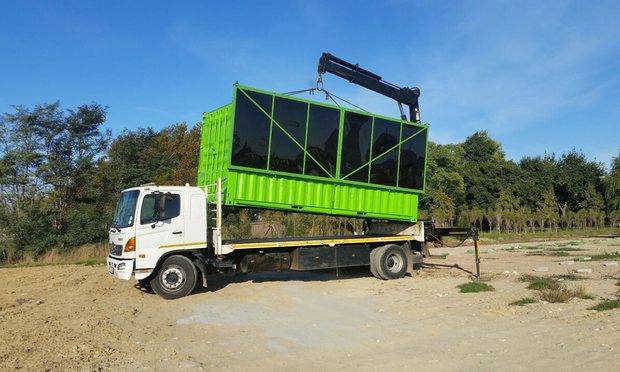 At Smart, we are big believers in the value of solar for remote communities. But there can be huge challenges. One is theft. This new initiative is giving schools solar and keeping it safe from thieves. Here's an excerpt:
When South Africa's government started giving laptops to off-grid schools, James van der Walt spotted an opportunity for a solar business. But his market research revealed a problem: of 12 schools he visited, 11 had previously lost solar panels to thieves. So he decided to pack his system into a reinforced shipping container, creating a secure, mobile power station that could be shut away at the end of each day.
The prototype Solar Turtle has survived its first year powering a school in the Eastern Cape, despite civil unrest that forced the school to close for three months. Save for some scratches where someone tried to break in, the unit came through intact. "Nothing got broken, nothing got damaged," says van der Walt. "It was like, 'Yes, it's actually working'."
Solar Turtle is just one example from a clutch of startups trying to navigate the challenges of Africa's off-grid electricity sector with mobile, flexible solar technology. It's part of a mosaic of businesses, social enterprises and philanthropic schemes fuelling talk of an African "solar revolution". Other startups include Juabar and ARED, which supply portable solar kiosks for phone-charging businesses in Tanzania and Rwanda respectively, creating jobs while boosting access to clean, cheap energy.
New ideas and declining costs are already leading to a dramatic uptake of solar technology across Africa, according to a report published this week by the International Renewable Energy Agency.