class="
image-block-outer-wrapper
layout-caption-below
design-layout-inline

"
data-test="image-block-inline-outer-wrapper"
>
class="
sqs-block-image-figure
intrinsic
"
style="max-width:100%;"
>

style="padding-bottom:66.76470947265625%;"

class="
image-block-wrapper

has-aspect-ratio
"
data-animation-role="image"

data-animation-override

>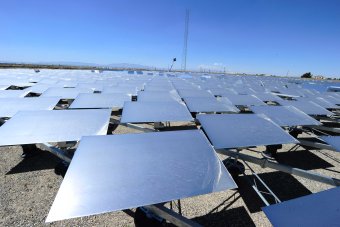 With twelve new plants being built Australia's Solar power production is set to triple. Positive overall in terms of showing the viability of solar, but shouldn't make anyone overlook the value of locally/on-site generated solar power for maximum value -especially important for commercial operations with big daytime power needs. Here's an excerpt:
The construction of 12 new solar power plants in Australia will triple the nation's large-scale solar power production, the Australian Renewable Energy Agency (ARENA) says.
The federally funded agency has announced a $92 million investment in six plants in Queensland, five in New South Wales and one at Cervantes in Western Australia.
ARENA said they would increase Australia's large-scale solar capacity from 240 megawatts to 720 megawatts, providing enough energy to power 150,000 average Australian homes.
The agency said the projects were also expected to unlock almost $1 billion of commercial investment and boost regional Australian economies.
The largest plant will be built on Queensland's Darling Downs, and will be able to generate up 110 megawatts of power.