class="
image-block-outer-wrapper
layout-caption-below
design-layout-inline

"
data-test="image-block-inline-outer-wrapper"
>
class="
sqs-block-image-figure
intrinsic
"
style="max-width:100%;"
>

style="padding-bottom:66.76470947265625%;"

class="
image-block-wrapper

has-aspect-ratio
"
data-animation-role="image"

data-animation-override

>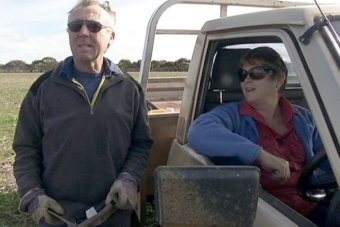 The technology needed for rural farmers to get off the grid is right around the corner. Soon they will no longer have to deal with the frustration of unreliable energy. We've seen this again and again with the extraordinary costs of power lines and being on the grid... Here's an excerpt:
For decades, farmers in Western Australia's south have put up with the most unreliable electricity supply in the state, now they are about to find out if they can live off-grid, surviving on solar power instead.
Ros and Bernie Giles are part of a handful of farming families giving the technology a crack after living through years of frustration at their farm in West River, 500 kilometres south of Perth.
"Summer is our worst time, we seem to have more fluctuations then," Ms Giles said.
"We purchased our own generator as a back-up because it just interferes with your day-to-day running of the business too much."
The Giles pioneered the area in the early 80s, clearing the land to build their family farm, all without what most of us take for granted, reliable power at the flick of a switch.
They lived off generator power for years before spending tens of thousands connecting to the state's grid in the late 80s.
But the power supply has been unreliable and forced them to fork out hundreds of dollars for devices to safeguard their equipment against unexpected power outages.
"We have that on our two-way radios, our bushfire radio, our TV, our satellite dishes, our modems, everything electrical in the kitchen because we've just had so many spikes over the years," she said.