class="
image-block-outer-wrapper
layout-caption-below
design-layout-inline

"
data-test="image-block-inline-outer-wrapper"
>
class="
sqs-block-image-figure
intrinsic
"
style="max-width:100%;"
>

style="padding-bottom:56.129032135009766%;"

class="
image-block-wrapper

has-aspect-ratio
"
data-animation-role="image"

data-animation-override

>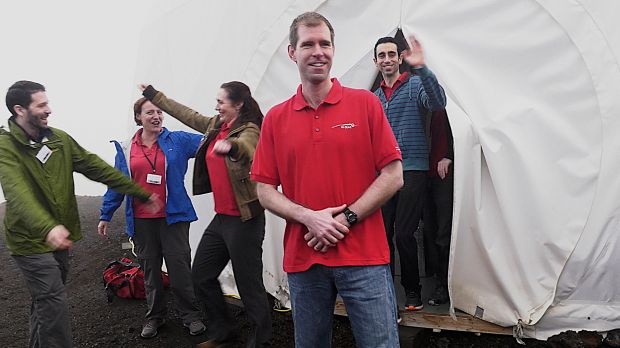 Scientists have just finished their year long simulation of living on Mars. The scientists spent a year on Hawaii in a solar-powered dome simulating a year long survival on Mars. Here's an excerpt:
A group of scientists have returned to the outside world after they spent the last year living on "Mars" - without leaving Earth.
Three men and three women, from countries including the US, Germany and the UK, were sent into isolation in a mountain-top dome in August 2015 to simulate what it would be like to live on the red planet.
The rocky environment, 2500 metres above sea level with little plant life, was chosen as its terrain roughly resembles that of Mars.
After a year of isolation, including a period where they bathed in buckets, the crew have emerged with what NASA hopes are valuable insights into future missions.