class="
image-block-outer-wrapper
layout-caption-below
design-layout-inline

"
data-test="image-block-inline-outer-wrapper"
>
class="
sqs-block-image-figure
intrinsic
"
style="max-width:100%;"
>

style="padding-bottom:58.724830627441406%;"

class="
image-block-wrapper

has-aspect-ratio
"
data-animation-role="image"

data-animation-override

>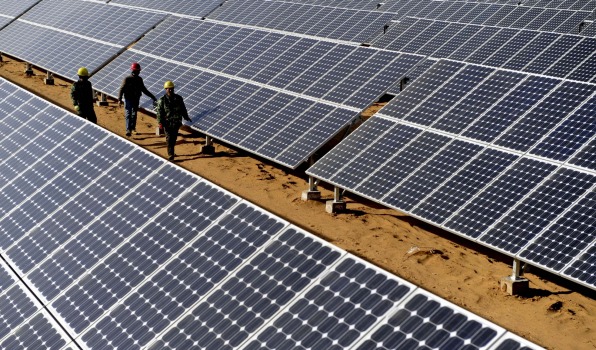 Impact Investment Group is targeting a goal of 1 billion in solar investments by 2020 --shows how clearly viable solar has become. Here's an excerpt from the AFR story:
Former top Labor adviser Ross Garnaut will chair a new $100 million solar income fund by the Liberman family-backed Impact Investment Group, which is targeting a $1 billion investment in solar infrastructure by 2020.
IIG chief executive Chris Lock said the new fund, seeded by three solar projects currently under construction, would tap into the "really quite attractive" economics for solar ventures in many parts of Australia. It will own 100 per cent of its solar plants, which will all have long-term offtake contracts in place with an investment-grade counter-party.
Construction of the first three projects, at Karratha in Western Australia, and the Mount Majura and Williamsdale projects in the ACT, is expected to complete in 3-4 months. After being seen through to operational completion by IIG, the solar income fund will have an option to acquire them, subject to approval by its board.