class="
image-block-outer-wrapper
layout-caption-below
design-layout-inline

"
data-test="image-block-inline-outer-wrapper"
>
class="
sqs-block-image-figure
intrinsic
"
style="max-width:100%;"
>

style="padding-bottom:56.290321350097656%;"

class="
image-block-wrapper

has-aspect-ratio
"
data-animation-role="image"

data-animation-override

>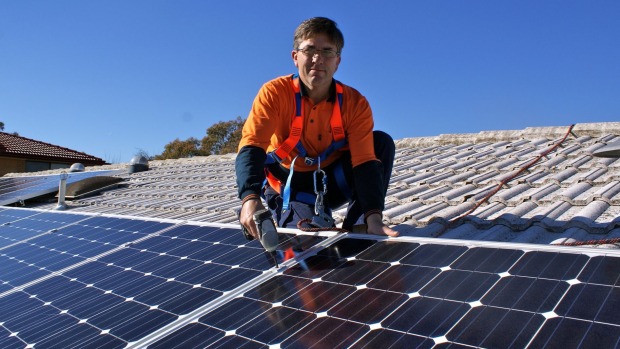 Australia still has a long way to go with respect to our solar capacity. Here's an excerpt:
Australia installed almost 1 gigawatt of new solar capacity last year but was easily eclipsed by cloudy nations such as the United Kingdom, which installed about four times as much, according to the REN21 Global Status report on renewable energy.
Investment in new renewable energy and energy efficiency programs rose to a record $US286 billion ($396 billion) even as prices for most technologies, such as solar and wind energy, fell. Growth also came despite falling prices for rival fuel sources, such as coal and oil.
"Renewables are now cost-competitive with fossil fuels in many markets and are established around the world as mainstream sources of energy," Arthouros Zervos, chairman of REN21, said in the report.