class="
image-block-outer-wrapper
layout-caption-below
design-layout-inline

"
data-test="image-block-inline-outer-wrapper"
>
class="
sqs-block-image-figure
intrinsic
"
style="max-width:100%;"
>

style="padding-bottom:49.49152374267578%;"

class="
image-block-wrapper

has-aspect-ratio
"
data-animation-role="image"

data-animation-override

>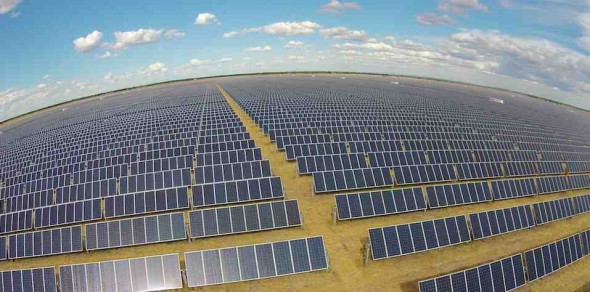 ARENA has found that the cost of solar technology has been falling and will continue to fall. Here's an excerpt:
The Australian Renewable Energy Agency says the final round of bidding for its large scale solar funding program shows the costs of the technology are still falling, and will likely continue to fall.
ARENA – in possibly its last grant funding round before its remaining $1.3 billion of legislated funds are stripped by the Coalition government – says twenty different solar projects totalling 757MW lodged a final bid for a share of the $100 million in grants to be allocated.
The asking price for grants, ARENA says, has fallen to 28c/watt in this round from 43c/watt when expressions of interest were lodged late last year. This compares to $1.60/watt when AGL Energy built the Nyngan and Broken Hill solar plants with the help of ARENA funding last year.
The funding to the Nyngan and Broken Hill plants was always considered to be on the generous side, even though ARENA has argued that it was necessary to kick-start the large scale solar industry.
It says the latest round of funding shows that the size of grant funding required to get projects across the line is falling quickly. And that should mean more projects can be funded in this round.