class="
image-block-outer-wrapper
layout-caption-below
design-layout-inline

"
data-test="image-block-inline-outer-wrapper"
>
class="
sqs-block-image-figure
intrinsic
"
style="max-width:100%;"
>

style="padding-bottom:58.75421142578125%;"

class="
image-block-wrapper

has-aspect-ratio
"
data-animation-role="image"

data-animation-override

>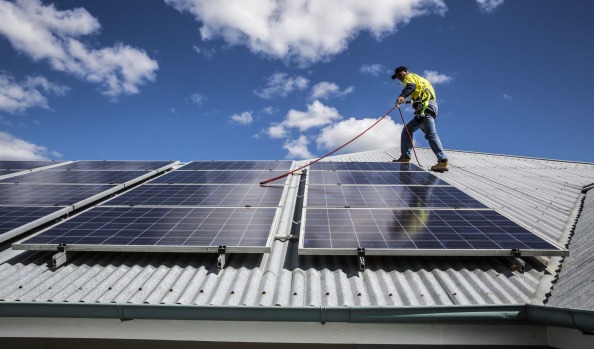 The National Energy Forecaster has come out with some interesting predictions for solar in the coming decades. Here's an excerpt:
The introduction of rooftop solar panels will reach saturation point in Queensland and South Australia in the next decade, with solar power predicted to account for 14 per cent of Australia's total energy consumption by 2035, according to a new report by the national energy forecaster.
But the Australian Energy Market Operator has warned that by the time solar power really hits its straps most of the solar panels will be outdated and inefficient, and will probably need to be retrofitted by the latest technology.
The national forecasting report released on Thursday outlined how much disruption is going to hit the National Electricity Market from renewables over the next few decades.
While coal (47.7 per cent) is currently providing just under half of Australia's power generation, rooftop photovoltaic is predicted to almost double from 8.2 per cent to 13.8 per cent by 2035-36.
This will equate to a jump from providing 5600 gigawatt hours to 25,000 gigawatt hours by the mid-2030s, or 14 per cent of current operational consumption across the NEM.