class="
image-block-outer-wrapper
layout-caption-below
design-layout-inline

"
data-test="image-block-inline-outer-wrapper"
>
class="
sqs-block-image-figure
intrinsic
"
style="max-width:100%;"
>

style="padding-bottom:56.290321350097656%;"

class="
image-block-wrapper

has-aspect-ratio
"
data-animation-role="image"

data-animation-override

>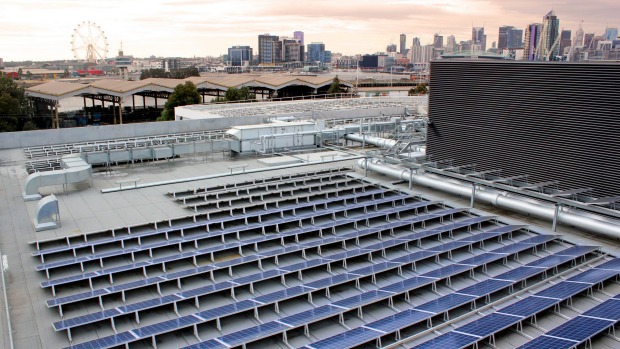 Solar on top of industrial and commercial buildings are set to spread across Australia. Here's an excerpt:
The rollout of solar cells on industrial and commercial buildings could accelerate significantly across Australia if an initiative to simplify lease agreements and finance costs is successful in reaching the hip-pocket nerves of landlords and tenants.
While Australia has the world's highest per capita penetration of solar panels on residential rooftops, it lags with solar on commercial buildings despite having acres of low-rise industrial sheds suitable for power generation.
"There is a lot of roof space out there currently not generating any energy," said Ivor Frischknecht, the chief executive of the Australian Renewable Energy Agency (ARENA).
Small businesses in particular were failing to reap the benefits of lower electricity prices on commercial properties they lease because their agreements lumped the cost of installing energy efficient features on the landlord, while giving the savings to tenants.