class="
image-block-outer-wrapper
layout-caption-below
design-layout-inline

"
data-test="image-block-inline-outer-wrapper"
>
class="
sqs-block-image-figure
intrinsic
"
style="max-width:100%;"
>

style="padding-bottom:56.290321350097656%;"

class="
image-block-wrapper

"
data-animation-role="image"

data-animation-override

>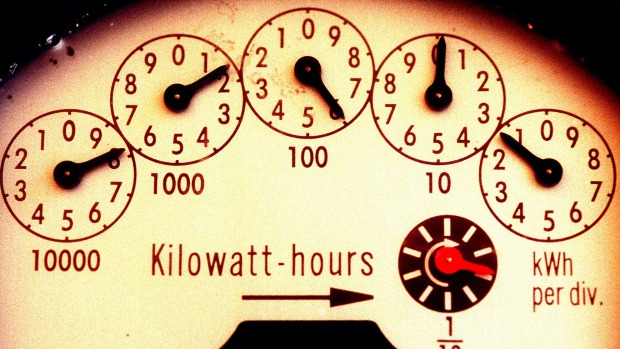 Energy prices are set to rise after the big utilities won a victory against the Australian regulator. This story just re-enforces the attractiveness of solar which delivers fixed pricing for energy (and in the case of PayG, years of cost-free power generation). It's still too early to tell just how much prices will go up (the issue at hand is around the charges for being connected to the grid). This doesn't mean you want to jump to off-grid, it's more about how seeking energy efficiencies and alternative power sources like solar is really imperative now and will likely become more and more financially viable.
Here are a few excerpts and links to the full stories:
From SMH:
Households are faced with the reversal of cuts to power prices they received last year as efforts to halt 'gold-plating' of the electricity networks by slashing electricity companies' over-spending were thrown into disarray on Friday.
A legal challenge has forced the regulator to redo its sums, which also threatens to delay the Baird government's plans to privatise more power industry assets, as funds from the sale of Ausgrid had been expected to be received by mid-year.
"Consumers will likely have to pay more than we thought they should," Paula Conboy, the head of the Australian Energy Regulator said on Friday of the challenge to her earlier decision to force through price cuts.
A ruling on Friday by the Australian Competition Tribunal has put at risk cuts of up to $300 a household to the annual electricity bill which was imposed from mid-2015.
Read the rest of the story here.

From The Australian Financial Review:
Australia's states are luring investors to their bonds as supply dwindles amid improved fiscal discipline from the strongest provincial borrowers, while the federal government's issuance program balloons.
Westpac Banking Corp says the scarcity of state bonds, known as semi-government debt, is likely to be an important driver. They estimate regional authorities have only $5.4 billion more to borrow in the financial year ending June 30, with about three-quarters of that coming from iron-ore hub Western Australia. The national government needs to borrow $31.2 billion via bond sales by June 30, according to data from the Australian Office of Financial Management.
While Prime Minister Malcolm Turnbull's Commonwealth government is struggling to keep budget deficits in check as a collapse in global commodity prices hurts revenue, NSW and Victoria are reaping the benefits of a house-price boom while using asset sales to trim borrowings. As federal bond yields approach record lows, investors are favouring the mining-dependent states of Queensland and Western Australia, which offer bigger premiums given their weaker finances and lower credit ratings.
Read the rest of the story here.
From Renew Economy:
The Queensland government has been advised to tread cautiously on its promise to deliver 50 per cent renewable energy by 2050, with a new study from the Queensland Productivity Commission estimating it will cost $10.8 billion in subsidies.
There are a few questions about how the sum of $10.8 billion was arrived at – and the assumption that no large-scale solar will be built over the next 10 years.
But most disturbingly – as is usually the case when Australian regulatory and pricing bodies weigh up the merits of renewable energy – is the fact that the benefits of new renewable energy are studiously ignored, even though buried in the report are estimates that the benefits could be significantly higher.
The estimated cost of $10.8 billion was released by the QPC last week as part of a draft report into the state's electricity prices.