class="
image-block-outer-wrapper
layout-caption-below
design-layout-inline

"
data-test="image-block-inline-outer-wrapper"
>
class="
sqs-block-image-figure
intrinsic
"
style="max-width:100%;"
>

style="padding-bottom:56.0%;"

class="
image-block-wrapper

has-aspect-ratio
"
data-animation-role="image"

data-animation-override

>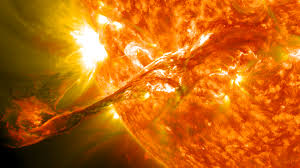 The inexhaustible power plant at the centre of our solar system is continuing to transform the way we generate electricity. We've spoken a lot about solar parity, but now we are looking at how solar will continue to become more and more viable for businesses. Here is the latest from the Bloomberg New Energy Finance report:
A transformation is happening in global energy markets that's worth noting as 2016 comes to an end: Solar power, for the first time, is becoming the cheapest form of new electricity.
This has happened in isolated projects in the past: an especially competitive auction in the Middle East, for example, resulting in record-cheap solar costs. But now unsubsidized solar is beginning to outcompete coal and natural gas on a larger scale, and notably, new solar projects in emerging markets are costing less to build than wind projects, according to fresh data from Bloomberg New Energy Finance.