class="
image-block-outer-wrapper
layout-caption-below
design-layout-inline

"
data-test="image-block-inline-outer-wrapper"
>
class="
sqs-block-image-figure
intrinsic
"
style="max-width:800.0px;"
>

style="padding-bottom:66.625%;"

class="
image-block-wrapper

has-aspect-ratio
"
data-animation-role="image"

data-animation-override

>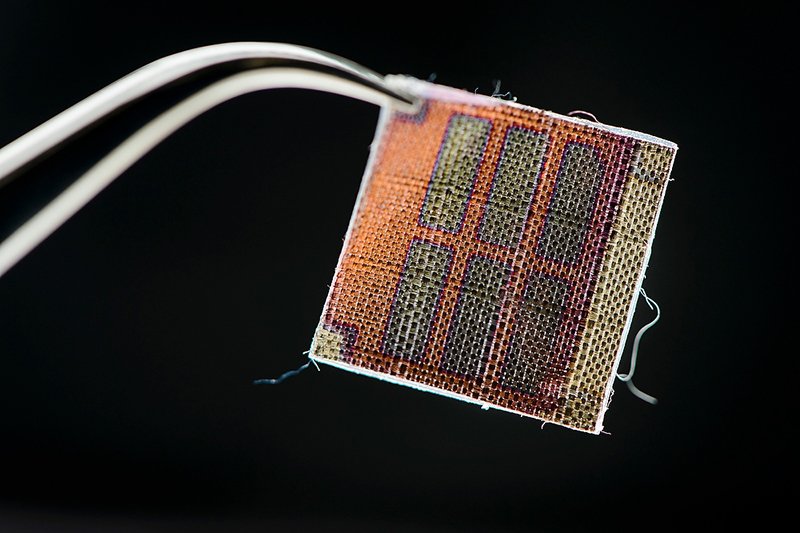 If rooftop solar panels haven't satisfied your drive to be environmentally-conscious, you might find this article interesting. A fashion designer has teamed up with a professor of organic chemistry to weave solar cells into fabric! Their solar cloth is stronger and more breathable than previous iterations of solar-textile technology, increasing the viability and comfort of wearable renewable energy products. Solar innovations such as this are beneficial to all of us in the renewable energy industry who care about protecting the environment and bringing forward the best available technology. You never know where the next breakthrough that will improve the commercial value of solar will come from.
Here's an excerpt:
For years, fabric designer Marianne Fairbanks made solar-charged handbags. Her company, Noon Solar, was geared toward the high-end, urban-based fashion market and, at its peak, was selling in 30 stores in the United States and Canada. While Noon Solar closed its doors in 2010, Fairbanks, who joined the University of Wisconsin-Madison in 2014 as an assistant professor in the school of human ecology, was still intrigued with the concept of solar design.
Once she arrived on campus, Fairbanks discovered Trisha Andrew, an assistant professor of organic chemistry now at the University of Massachusetts-Amherst. Andrew's specialty is in developing low-cost, lightweight solar cells. Specifically, she had created an organic dye-based solar cell on paper.
The collaboration between the two began with an innocent phone call.
"I asked Trish," says Fairbanks, "if we could apply her idea that she'd used on paper onto a textile. And that's how our project started."
"The way that today's wearable electronics are created is a simple process of packaging," says Andrew. "A Fitbit or an Apple watch—they all have a PCB [printed circuit board], which holds the little electronic circuit. It allows you to 'wear' that device, but to me that's not real wearable electronics. That's only something that is patched onto another material."
Their shared passion for solar innovation now has them working towards finalizing the design of a solar textile. While Fairbanks's plans are to ultimately cultivate a finished fabric, Andrew hopes to take that fabric and actually manufacture marketable products. Andrew envisions fabric panels for heated car seats or even small solar panels sewn into a larger garment.