class="
image-block-outer-wrapper
layout-caption-below
design-layout-inline

"
data-test="image-block-inline-outer-wrapper"
>
class="
sqs-block-image-figure
intrinsic
"
style="max-width:1379.0px;"
>

style="padding-bottom:43.509788513183594%;"

class="
image-block-wrapper

has-aspect-ratio
"
data-animation-role="image"

data-animation-override

>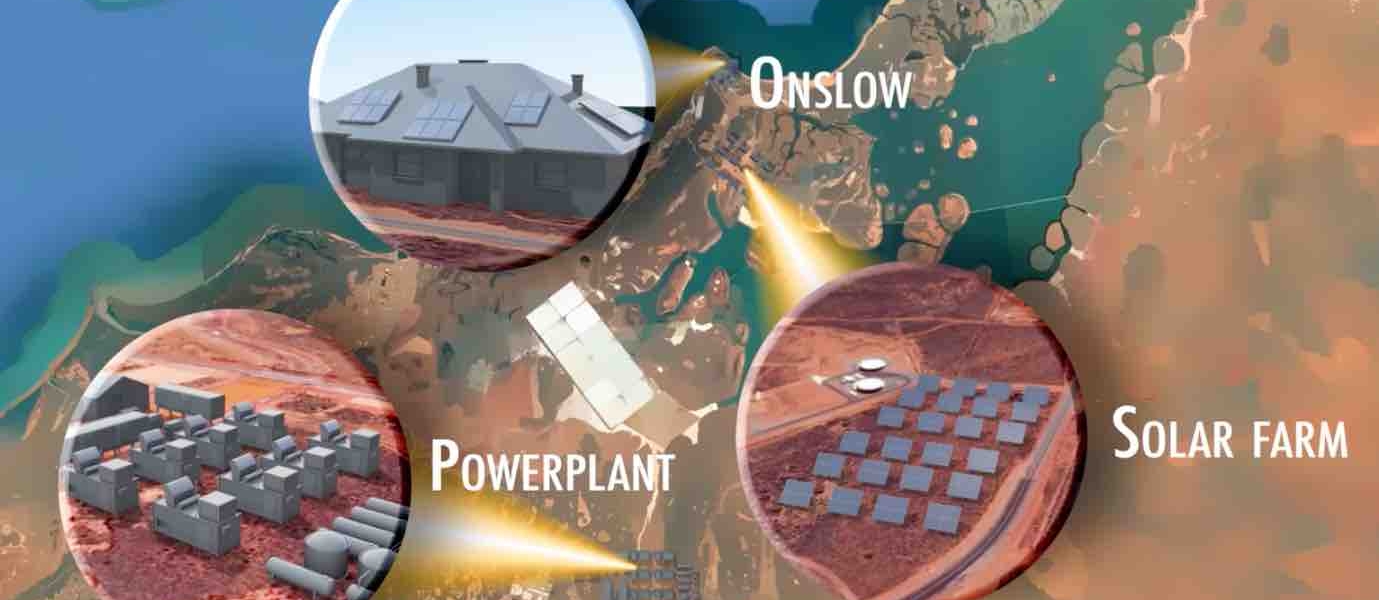 By early 2018, Onslow, WA could have access to the largest semi-solar microgrid in Australia. The project includes a solar farm, large-scale battery storage, and a new gas-fired power plant. The use of a gas power plant is unusual, but shows that a hybrid approach might sometimes work --they key here is the emphasis on localising power generation. Even though it isn't perfect, hopefully this project will help pave the way for future all-solar, or at least all-clean-energy, microgrids. More information below:
Western Australia's regional utility Horizon Power has launched a project to deliver what it claims will be Australia's largest solar and storage-based microgrid once complete in early 2018.
The project, to be developed in the northwest town of Onslow, will bring together a new 5.25 MW gas-fired power plant, with a mix of distributed and utility-scale solar, to be coupled with battery storage.
"This will be Australia's largest distributed energy microgrid, creating a new era of energy competition and efficiency for households and businesses," said WA Energy Minister and Treasurer Mike Nahan, in a statement announcing the project.
The project will see Onslow, a town used as a launching base for the massive Wheatstone LNG project owned by Chevron, powered 50 per cent by renewable energy by early 2018.
But Nahan said it was likely that would grow to around 70 per cent renewable energy, which is about the mark being reached, or planned to reach, in smaller projects in King Island, Tasmania, and Coober Pedy in South Australia.
Horizon Power says it will be one of the most advanced micro-grid projects in the Asia region, and will include the ability for consumers to trade power with each other within the micro-grid. It has an interesting video on the project here.
Interestingly, it notes that the current dependence on gas has raised some "reliability" issues, but the new micro-grid will lower costs to consumers, and remove much of the large state subsidies that have traditionally supported fossil fuel power in the state's north west.
The announcement also comes just as attention turns to micro-grids as a possible alternative to Australia's vast network infrastructure, which leaves it vulnerable to storm and bushfire damage, as WA has found in the past and out Australia found last week in a massive blackout.