class="
image-block-outer-wrapper
layout-caption-below
design-layout-inline

"
data-test="image-block-inline-outer-wrapper"
>
class="
sqs-block-image-figure
intrinsic
"
style="max-width:100%;"
>

style="padding-bottom:65.0%;"

class="
image-block-wrapper

"
data-animation-role="image"

data-animation-override

>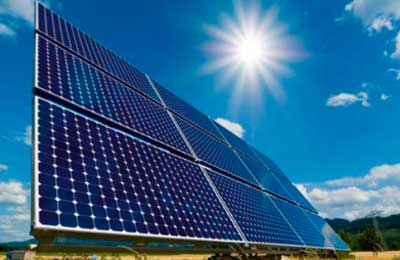 Djibouti has begun planning for a future of using 100% renewable energy to supply the nation's power. Solar power is the next step in the country's inspiring plan to keep the world green by transitioning away from fossil fuels. Here is an excerpt:
Jan 15 Djibouti has launched a project to build a 300-megawatt (MW) solar power plant and is planning a 60 MW wind farm as part of an initiative to generate all the tiny nation's power from renewables within five years, a minister said on Friday.
The solar power plant, which will cost 360 million euros ($394 million), will be built in phases by German firm Green Enesys. President Ismail Omar Guelleh laid the foundation stone this week at the Grand Bara plain site, south of the capital.
Djibouti, home to an international port as well as U.S. and French military bases, now relies heavily for its power via a link to hydropower plants in neighbouring Ethiopia. It wants to produce all its power from renewables by 2020.
Construction work starts in earnest on the solar plant in the first quarter of 2016, with the first of six phases completed by the end of 2016, Energy Minister Ali Yacoub Mahamoud told Reuters. Each phase is for 50 MW.
Electricite de Djibouti will sign a power purchase agreement to take power from the privately funded project, the first solar plant in Djibouti to be connected to the national grid, the minister said.
Djibouti is building smaller solar power plants to supply 25 villages in the next five years, with three of them already up and running, but none of these projects are connected to the grid, the minister said.