class="
image-block-outer-wrapper
layout-caption-below
design-layout-inline

"
data-test="image-block-inline-outer-wrapper"
>
class="
sqs-block-image-figure
intrinsic
"
style="max-width:100%;"
>

style="padding-bottom:56.290321350097656%;"

class="
image-block-wrapper

"
data-animation-role="image"

data-animation-override

>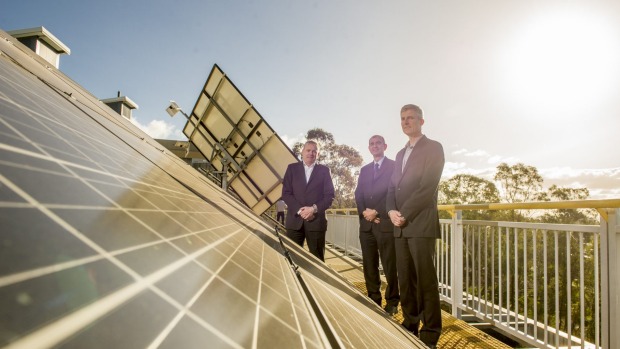 Interesting news...more evidence of solar viability. Here's an excerpt:
Australia will get up to 10 new large solar power stations as part of an unprecedented $350 million tie-up between two major government renewable energy agencies.
As part of a new funding round the Australian Renewable Energy Agency and the Clean Energy Finance Corporation will collaborate to offer, respectively, grants and loans to get major solar projects off the ground to feed into the energy grid.
It is understood some state governments have also signalled they will financially support bids for projects in their jurisdictions potentially through long term offtake agreements.
The round will look to support at least four and potentially as many as 10 projects. ARENA will offer grants of up to $30 million as part of its $100 million programme while the CEFC will roll out a complementary $250 million large-scale solar financing programme.