class="
image-block-outer-wrapper
layout-caption-below
design-layout-inline

"
data-test="image-block-inline-outer-wrapper"
>
class="
sqs-block-image-figure
intrinsic
"
style="max-width:100%;"
>

style="padding-bottom:58.724830627441406%;"

class="
image-block-wrapper

"
data-animation-role="image"

data-animation-override

>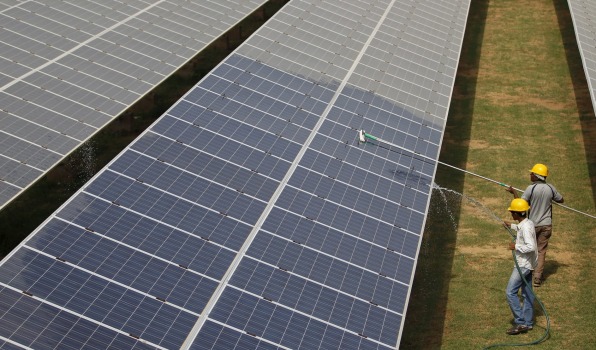 Here's another article from the AFR and Angela MacDonald-Smith, this time on news that solar has beaten diesel in a major mine installation in Australia. Just more confirmation of what we see in the market everyday in term of solar market viability. Still, the focus is on the importance of government funding for getting this solar project over the line, whereas we are seeing the opposite at times: ample private sector funding for solar, but the need to educate the business market that such funding is there for their solar energy needs. Here is an excerpt:
A green conscience is no longer needed for solar to be the fuel of choice for remote mine sites, with diesel and gas set to lose out.
The increased competitiveness of solar power means Sandfire Resources' commitment this month to a combined solar and battery storage project to power its DeGrussa copper mine 900 kilometres north-east of Perth, should signal a trend among miners.
Numbers presented at a Sydney conference this week revealed how the economics of solar already match up against diesel as an alternative fuel for sites too distant to be connected to a power grid. Competitiveness against liquefied natural gas – the other conventional fuel option for remote sites – was only just around the corner.
he calculations presented by Australian Renewable Energy Agency rely on the levelised cost of energy, the typical measure that attempts to compare alternative generation sources. That measure – which divides the cost to build and operate a power plant over its lifetime by its total output – was not the whole story but successfully illustrates the point.