class="
image-block-outer-wrapper
layout-caption-below
design-layout-inline

"
data-test="image-block-inline-outer-wrapper"
>
class="
sqs-block-image-figure
intrinsic
"
style="max-width:100%;"
>

style="padding-bottom:66.54545593261719%;"

class="
image-block-wrapper

"
data-animation-role="image"

data-animation-override

>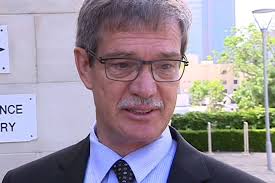 Big solar news out of WA. More evidence of how solar makes economic sense in Australia. Here's an excerpt:
The West Australian government appears to have overcome years of institutionalised resistance and recognized that the state's energy future will be built around solar energy.
In a landmark speech this week, Energy Minister and state treasurer Mike Nahan said solar PV would meet the daytime electricity needs of WA within the next decade. Nahan noted that solar was cheap, and democratic, and was likely to account for all new generation capacity, and it would displace the state's ageing coal generators.
"We expect that the bulk of generating capacity during sunlight hours in the [Perth] metro area in about 10 years time will be provided by rooftop solar," said Nahan in a speech to an energy conference in Perth.
"That's the reality. So it is going to provide the bulk of additional capacity going forward.
"Solar will also displace a lot of the existing [coal-based] capacity. It's low-priced, it's democratically determined and it's something we're committed to facilitating."
Read more here at Renew Economy.