class="
image-block-outer-wrapper
layout-caption-below
design-layout-inline

"
data-test="image-block-inline-outer-wrapper"
>
class="
sqs-block-image-figure
intrinsic
"
style="max-width:100%;"
>

style="padding-bottom:55.806453704833984%;"

class="
image-block-wrapper

"
data-animation-role="image"

data-animation-override

>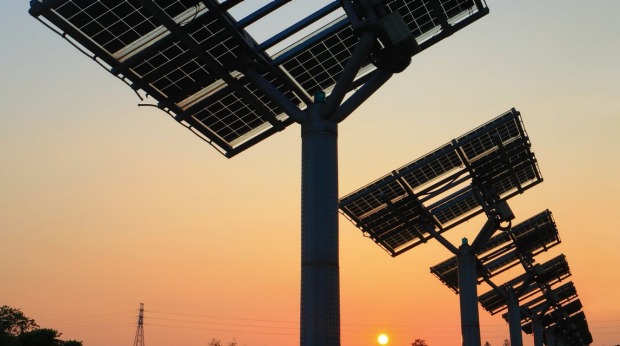 We've been watching India for months as the country increasingly moves to the forefront of solar adoption. Australia could take a page out of their book, and hopefully will. Not only have they announced the world's first fully solar-powered airport (looks like the parking lot is covered with solar panels by the way), but here's news on a major solar deal.
India's Adani Group is in talks with Japan's Softbank and Foxconn, maker of Apple's iPhone, to secure investment in a $US3 billion ($4.1 billion) project to make solar cells and panels in the country, two sources with knowledge of the matter said.
Prime Minister Narendra Modi's government expects clean energy to yield business worth $US160 billion in India in the next five years, based on the country's power generation targets.
Softbank, Foxconn and Bharti Enterprises have already pledged to invest about $US20 billion in solar projects in India. A new deal with Adani, one of the country's largest conglomerates, would boost Modi's efforts to promote manufacturing and create sorely needed jobs.
One of the sources, who is involved in the negotiations, said that over the past few weeks, the billionaire founder of the mines-to-power Adani Group, Gautam Adani, had held talks with Softbank Chairman Masayoshi Son and Foxconn head Terry Gou.
Read the rest of the article here.