class="
image-block-outer-wrapper
layout-caption-below
design-layout-inline

"
data-test="image-block-inline-outer-wrapper"
>
class="
sqs-block-image-figure
intrinsic
"
style="max-width:100%;"
>

style="padding-bottom:56.290321350097656%;"

class="
image-block-wrapper

"
data-animation-role="image"

data-animation-override

>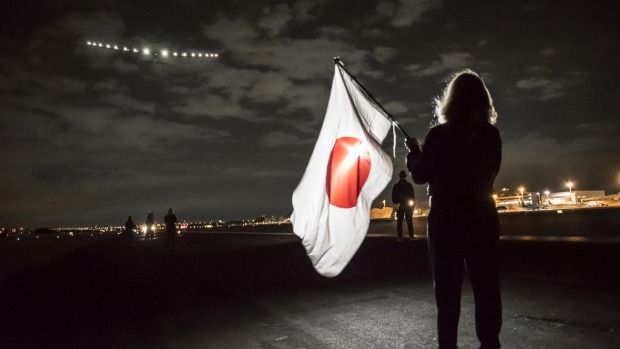 They're still flying. Solar Impulse 2, the solar-powered plane, is high over the Pacific in effort to complete its flight around the world. Read more below:
Somewhere over the Pacific Ocean, a pilot is flying a plane to Hawaii relying solely on a single energy source: the sun.
Solar Impulse, a company that aims to legitimize the possibility of zero-fuel airplanes in the future, has hit the air on the eighth leg of a round-the-world trip on its solar-powered airplane. Andre Borschberg, the pilot and co-founder of Solar Impulse, took off in the single-seater aircraft on Sunday with Hawaii in his sights. The non-stop flight will take approximately five days to complete.