WELCOME TO A MORE CREATIVE SMART COMMERCIAL SOLAR
We've grown so much as a company in 12 months. Looking back to December 2018 we are almost unrecognisable. Internally, this is mostly due to the hard work of our management team who have taken on greater challenges whilst still improving Smart's processes and systems. They have driven a growth that brings the team together and supports a co-operative culture.
Smart has always been creative, but in 2019 we doubled down on our creative side. We've welcomed aboard a great talent in Caroline Frecker, our Creative Designer, who has helped shape the new Smart identity. Our creative department have pulled apart every graphic, document, invoice, icon, proposal and card and given it a new lick of paint.
Below is Caroline's rationale and reasoning behind the graphic explorations and final designs in the 2019 rebrand. For those who are interested, this will give you an idea of the concepts and themes that have driven the design process.
As always, thanks for your time and energy,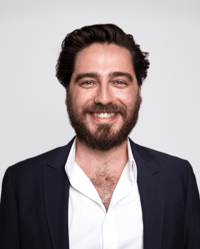 Anastasi Kotoros
Head of Marketing
REASON FOR THE REBRAND
The Smart Commercial Solar rebrand was born out of a need for the company identity to level up to the sophistication of our state-of-the-art energy systems and the personality of our fast-growing team.
We decided to leverage the growing recognition for our sun logo — but it required a refresh. We planned to position our brand as the commercial corporate we are, worthy of client trust, but one with personality. Because aside from employing some of the best in the industry, we pride ourselves on being great people to work with, and our multi-Megawatt projects with returning clients are a testament to that.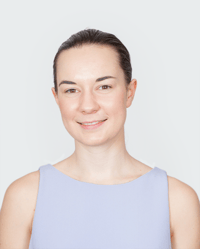 Caroline Frecker
Creative Designer
DEFINING THE BRAND ESSENCE
We started with defining a new Brand Essence to inform all creative — to direct the aesthetic and tone of the brand to come. Something that stood true to who we are as a company while being future-focused and mobilising for our team.
Creating Sophisticated Energy was defined; which we found to summarise the values and attitude of Smart Commercial Solar well. This has started to morph into a tagline for the brand. In a lock up for the tagline, the shifted text treatment represents how Smart Commercial Solar is always seeing and moving forward with dynamic and informed energy.
LEVERAGING OUR EXISTING LOGO TO LAUNCH THE BRAND INTO A NEW SPACE
Since the inception of the company in 2012, there had been much exploration within the SMART brand. Our goal was to push this further to land on something stronger, and make the brand cohesive across all touch points. As a key identifier for the brand, our multi-coloured SMART sun motif has been retained. Its dynamic 'wheel-like' shape implies momentum, generation and energy — moving forward into the new era of renewables. Its dimensions have been tweaked to be more visually symmetrical, and it's colour spectrum, more sophisticated.
2013
The initial logo design. A rough exploration of the core themes that have become integral to the Smart brand.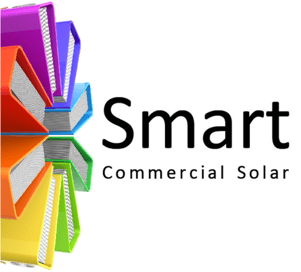 2016
The logo was redesigned to reflect an approachable, helpful brand.

2019
An evolution of our original Smart icon has been created which is more symmetrical and more sophisticated while retaining the previous company motif. A fresh new logotype has elevated the brand into a more future-focused condition.

EXTENDING THE IDENTITY
With an understanding of Smart's energetic approach and commitment to creating sophisticated projects from data-led insights, this dynamic device is a new core brand element to represent energy and data flow. The dynamic device can be used at any angle that is replicated within our SMART logomark, because these are the shapes that have been extrapolated to create the device.

In its many forms, this device is key to branding corporate documents and other collateral. Its shape is derived from the quadrilaterals of the brand logomark and as such has been designed to pair comfortably with it.
The way the device relies on the arrangement of panels into a unique form also relates conceptually to the operational design work of Smart Commercial Solar. It is inspired by the aerial designs for solar covered rooftops that the team create and manage day-to-day, and the intricately bespoke arrangement of these systems.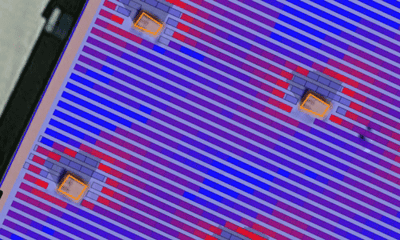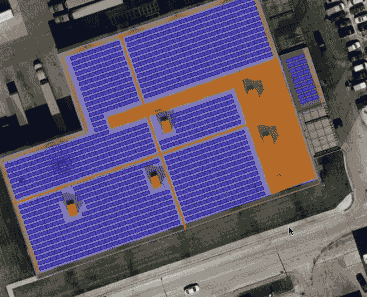 THE TEAM BEHIND OUR BRAND
SMART understands that we truly are the sum of our parts. Each of our diverse teams is represented in our brand motif. Icons and colours have been distilled from this design and attributed to each as a team identifier.

Each one of our team also has a personalized icon that draws from the formula of our dynamic devices. These are predominantly found on our business card designs.

REDESIGNING KEY DOCUMENTS
Key to the rebrand was restructuring our analysis and sales documents presented to our clients and ensuring that this journey, in its content and design, was cohesive, consistent and effective to making that sale. The dynamic device has been used more functionally in the cover designs to 'brand' each document and the series are expected to be collected together.

As the primary touch points of the brand, the development of the new website and capability statements were important considerations. We continued but paired back the colours so as not to overwhelm the customer. Friendly icons and gifs bring personality to the well-thought content which has been completely redeveloped. The general mood of the aesthetic aimed to be 'fresh and techy'.


SUMMARY
Altogether these design decisions have tightened up the visual communication and ensured design is created for purposeful brand-building and not purely for decoration.
Given that we are a small company with a young identity, we have the flexibility to iterate parts of this in time. While the core elements will remain the same, the style that has been defined lends itself to exploration and we plan to develop certain features the brand in response to internal and external feedback.