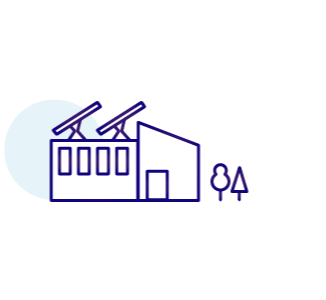 ROOFTOP SYSTEMS ARE SAFE TO INSTALL AND MAINTAIN
If you have an available roof space, you have the ability to transform our roof into an energy asset. This is the simplest, most economical form of solar installation with little to no disruption to business operation. Our team has installed over 1000 rooftop solar systems across Australia.
Want to see more of our solar projects?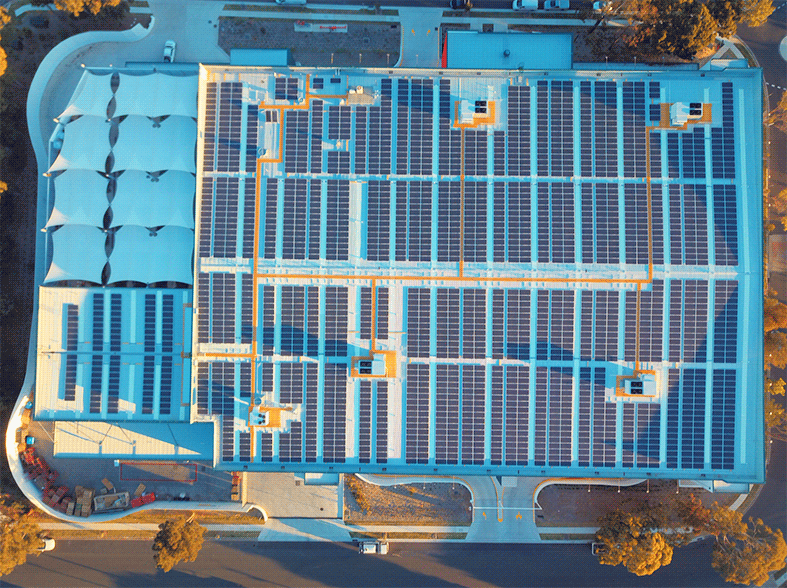 A ground mount system can turn an unusable piece of land into an energy source. Where a business has ample land, or unsuitable roof space, ground mounted solar systems are an ideal solution.
Ground mounted solar systems are easier to operate and maintain, providing efficiencies at larger scales.
Our team have deployed multiple types of ground mounted systems to suit any application:
GROUND MOUNT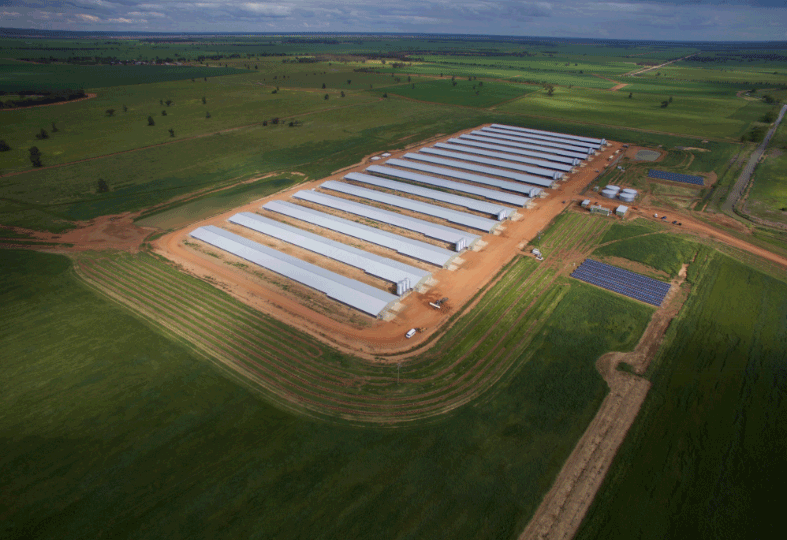 BALLAST MOUNT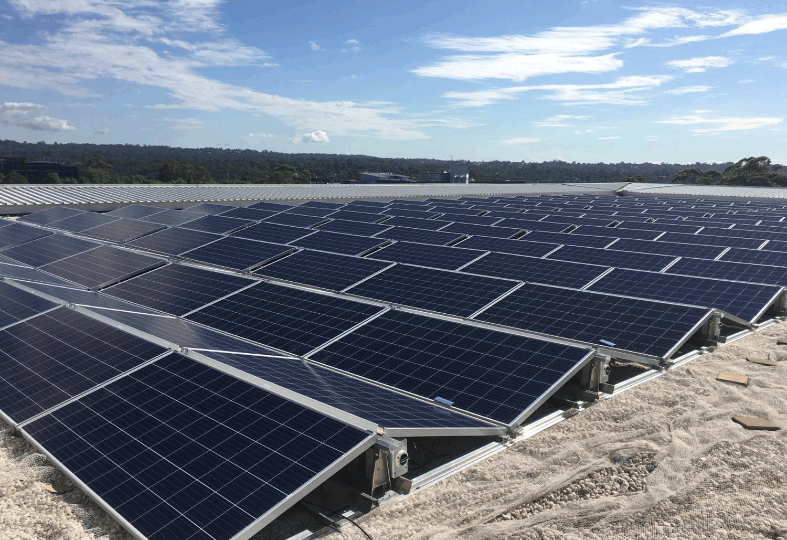 TRACKERS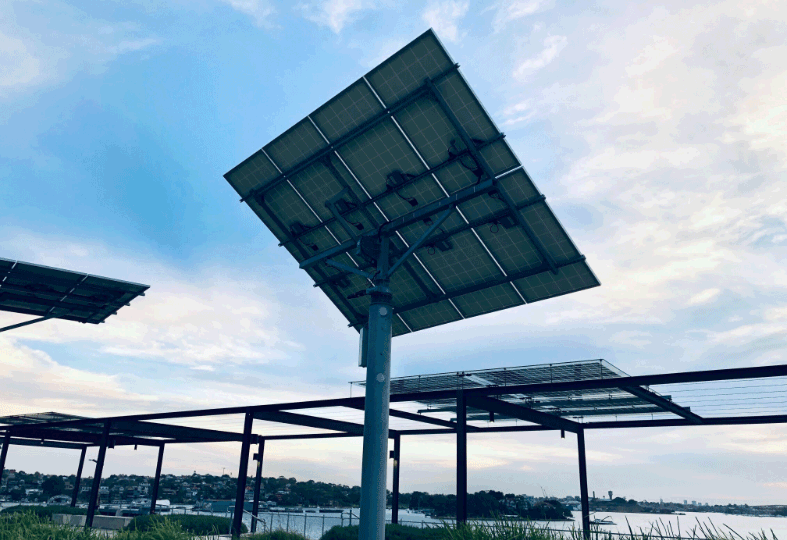 5B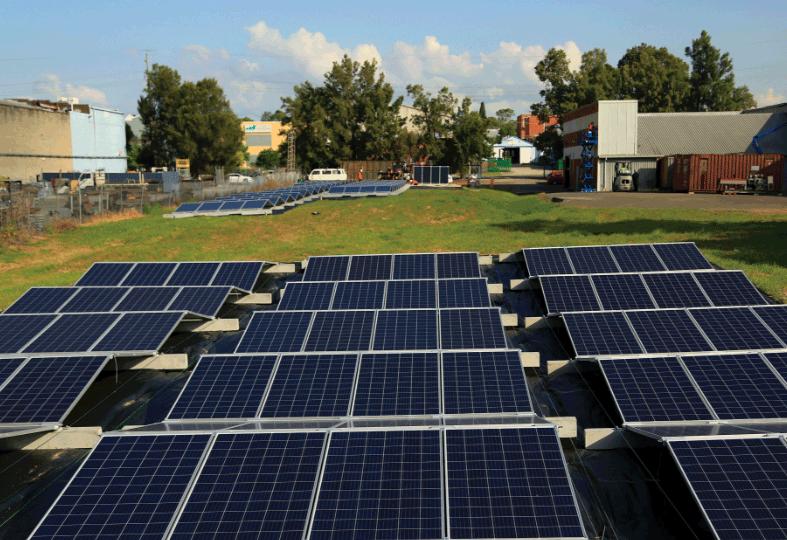 ENERGISE YOUR CARPARK
A solar car shade is a functional extension of solar. Where solar was previously seen as something to retrofit, integrating solar into a car shade structure provides multiple benefits in a single form.
Solar car shades out-last other forms of car shade structures whilst delivering energy to adjacent buildings. The structures are modular and can be scaled to suit any size car park.
THE FUTURE OF SOLAR IS INTEGRATED
Building integrated solar is where architectural design and solar energy transform a space.
Solar modules are built from high strength glass and come in varying translucencies, offering a replacement roof and finishing material that is beautiful, renewable and energised.
Completely bespoke and undeniably unique, we can assist in the design and engineering of a building integrated solution for your project.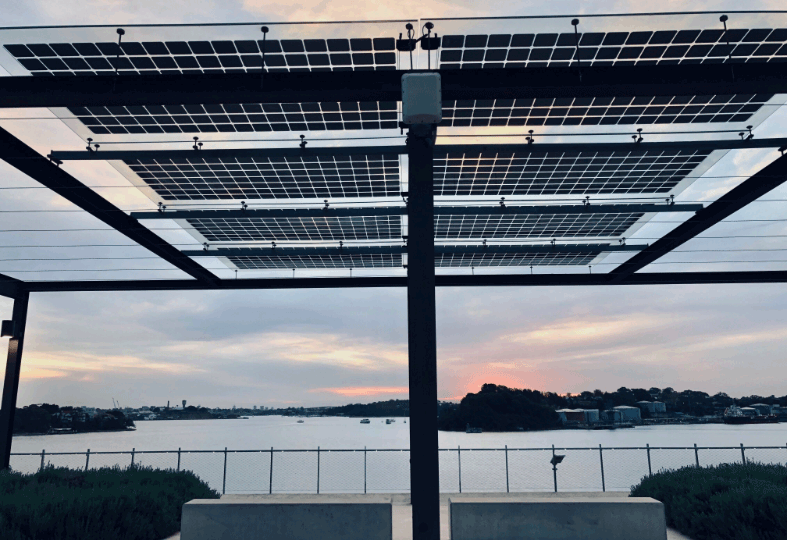 EXPLORE OUR OTHER SOLUTIONS